25 teachers from primary schools across Grenada, Carriacou and Petite Martinique benefitted from a continuing initiative of the Ministry of Education geared towards the professional development of teachers.

The most recent of these efforts is a series of training sessions arranged by the Ministry of Education, which facilitates the development of professionals in the field of visual impairment. The Visual Impairment Training seminar, held at the Ministry's Conference Room focused on primary school teachers working with students with visual impairment in mainstream schools.
Objectives of the session include assisting teachers with a better understanding of the ophthalmological and pedagogical implications for a child with a visual impairment in their classroom; and better equipping and training teachers to work with the student to help him or her maximise their full potential.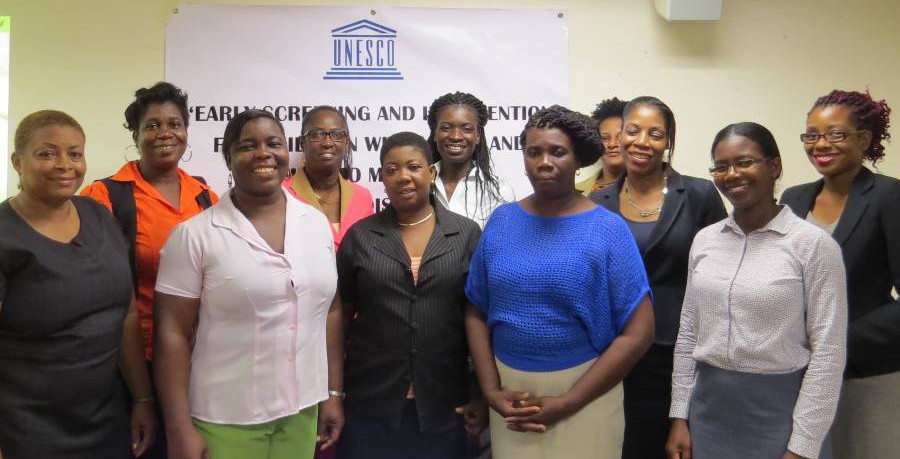 The Visual Impairment Training seminar was hosted by Ms Dhana Lazarus, a graduate in Educational Psychology from the Central University of Las Villas, Santa Clara, Cuba. Ms Lazarus presented her final thesis — for which she received the highest grade — on developing a psychological guide for teachers working with low vision students in mainstream schools. The study was purposefully designed with the Grenadian education system in mind and the research, which informed its development was conducted in Grenada. The work is also being used as reference material at the faculty of psychology at the Central University of Las Villas Santa Clara, Cuba.
Ms Lazarus has also co-authored several articles submitted for publication in international journals of psychology, co-facilitated a training session for Special Education teachers with Professor Nancy Soldano, of Pace University in Manhattan, and is a founding member and President of SOAR Inc — a non-profit organisation, aimed at providing educational and skills training to individuals in rural communities across Grenada, Carriacou and Petite Martinique.
Officer in Special Education, Mrs Jennelyn St John-John in the Ministry of Education commented that the training is key to identifying children with low vision at an early age. The activity, she said, "is a giant step towards meeting the mandate of the island's educational policy of creating a less restricted environment for children with special needs."
NOW Grenada
is not responsible for the opinions, statements or media content presented by contributors. In case of abuse,
click here to report
.