by Curlan Campbell
UNESCO project Proud of My Heritage: Transmission and Safeguarding of the Intangible Cultural Heritage in Grenada through inventorying and education initiatives
3 priority areas, with legal and regulatory protection for Intangible Cultural Heritage at top of list
Project incorporated "Living Heritage Integration Programme" within schools curriculum

Executive Council member of the Grenada National Trust (GNT) Dr Ezra Biddel Matthias has outlined 3 priority areas under the 'Proud of My Heritage Project' that should be taken on board in the process of safeguarding Grenada's Intangible Cultural Heritage (ICH). Top of the list is instituting legal and regulatory protection for Grenada's Intangible Cultural Heritage (ICH) that will discourage exploitation and abuse of the island's heritage assets.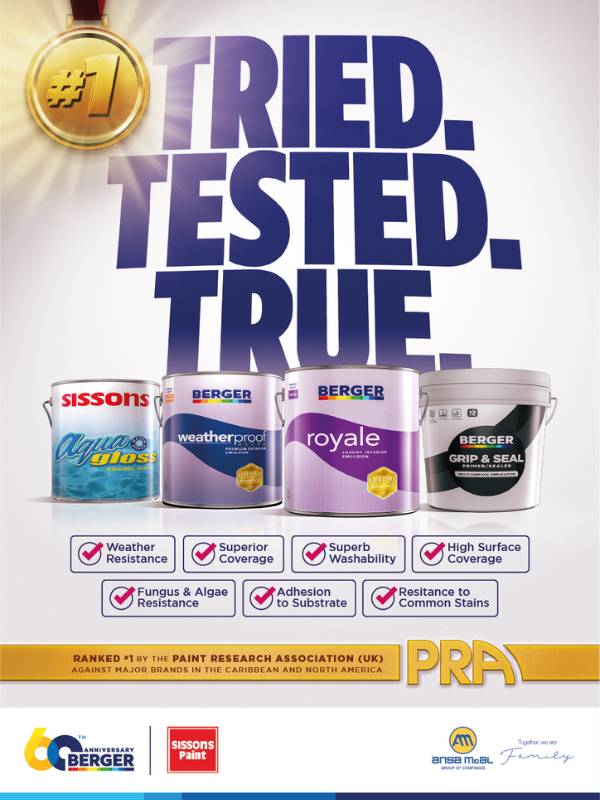 Dr Matthias, who also serves as the Head of the Project Management Team under the project, made those remarks as he chaired the project press conference held on Thursday, 2 February 2023, at the Ministry of Works Conference room. "What degree to which we provide legal regulatory protection from exploitation and abuse of our heritage assets? We need a legal framework to make sure that folks are not building their homes on geographic landmarks because if you look at the peninsula at the south of the island almost every inch of land is privately owned and we have lots of wonderful tangible things there that should be available to educators and researcher on demand," he said.
His other recommendations to the Proud of My Heritage team included ensuring that the government commits to providing resources towards building their capacity to carry out their mandate and engaging with civil society organisations and media members to ensure their work can receive visibility.
Dr Matthias stated that the government's involvement in this process was integral in removing many barriers that prevent the Proud of My Heritage team from carrying out their functions effectively. "If you look at the model today, there was a convention, there was a project that came out of the convention, and you see how it was implemented to date with minimal barriers to implementation. Many of the institutional constraints that hold projects back, you can see from the evidence today that we were able to move them so that the project can move forward."
Since the launch of the UNESCO project 'Proud of My Heritage: Transmission and Safeguarding of the Intangible Cultural Heritage in Grenada through inventorying and education initiatives, in February 2022, the Grenada National Trust (GNT), in collaboration with the Ministry of Education and other key stakeholders, including the Grace Lutheran School, embarked on educating stakeholders about the 2003 Convention for the Safeguarding of the Intangible Cultural and its provisions, then proceeded to train 150 participants on various methodologies to conduct a community-based inventory of living heritage elements. The senior facilitator facilitated the training for UNESCO Nigel Encalada, who has served as UNESCO's facilitator for various other countries, including St Kitts and Nevis, Suriname and Sint Maarten.
Secretary General Grenada National Commission for UNESCO, Kisha Gellineau, reiterated UNESCO's commitment to preserving Grenada's Intangible Cultural Heritage. "UNESCO over the years of its existence, place great importance and emphasis on the protection of Intangible Cultural Heritage for the benefit of all humankind. Central to UNESCO's mission is recognising that whatever human beings have created, built and invented over centuries is the collective heritage for all of us and encourages mutual respect for other ways of life. UNESCO continues to support member states in safeguarding our Intangible Cultural Heritage through inventorying and capacity building of community members on how to transfer knowledge skills and understanding of the meaning of ICH. We must remember that within communities, Intangible Cultural Heritage can only be heritage when it is recognised as such by the communities, groups or individuals that create, maintain, and transmit it."
The community-based inventory process began after that, where trained participants carried out research, field documentation by way of filming and photography, developing questionnaires and conducting interviews with 40 cultural practitioners in 24 communities throughout the Tri-island state.
Spearheading the inventory process was ICH Researcher, Proud of My Heritage Project John Angus Martin. "The beauty about this project is that we have never done an inventory of any aspect of our cultural heritage, including tangle and intangible. I think different people had made list but we have never had anything official that recognises that and that actually goes out and asks people what they think of the things that they do. I think one of the things that really struck me when we went to interview practitioners was that they were really happy that someone asks them, sometimes for the first time, what it is about their practices and they were really happy about that," Martin said. "This was a learning experience for me as well. I of course study Grenada's ICH. I write about it but listening to the practitioners and getting their stories add a certain level of authenticity to it even though I know that UNESCO doesn't like to use the word 'authenticity' or 'authentic', I will still use it because I think it's valid in the sense that to hear it from the people who practice it."
The data compiled helped create a heritage resource guide that documented in detail each ICH element that was integrated into the curriculum.
ICH Fieldwork Coordinator Proud of My Heritage Project Gloria Bonaparte, has been an educator with 40 years of experience and is quite pleased that the project was able to incorporate the "Living Heritage Integration Programme" within the curriculum in the various schools. "We have already engaged the Ministry of Education. The discussion has already begun with the Minister for Education and other curriculum officers so that we can get buy-in from them because they are the ones that have to ensure that it gets into the schools. We hope that eventually all schools throughout Grenada, Carriacou and Petite Martinique will have these cultural elements infused into the different subject areas. It's not extra work for the teachers because it's just a matter of infusing instead of standing in front of the board and thinking of a Math problem to have the children write, you create one using something from ICH.
On behalf of the Ministry of Youth, Sports & Culture, Assistant Chief Cultural Officer Susan Jones-Benjamin reaffirmed her ministry's commitment to ensuring that this project is a success.
Under the 'Proud of My Heritage Project', a media campaign was also rolled out by Chrislyn Lashington of Lashington Agency. Part of the media campaign saw the successful execution of the ICH photo contest won by Joachim McMillan and the production of an ICH Calender which features an intangible cultural heritage (ICH) element each month with a photo and description. The calendars highlight various aspects of Grenada's ICH including Boat Building, Shakespeare Mas, Bèlè Dance, Maypole, Fishing Boats, Shortknee, Jab-Jab, Dancing of the Flags & Cake, Drumming, All Saints' Day & All Souls' Day, Stringband Music, and an overview of the Proud of My Heritage project. The calendars will serve as part of the Proud of My Heritage project's public education and awareness agenda aimed at safeguarding and transmitting the living heritage of Grenada, Carriacou & Petite Martinique.
As part of activities to mark Grenada's 49th anniversary of Independence, a Proud of My Heritage Information booth was set up at the 'Made in Grenada Expo' at the Kirani James Athletic Stadium showing aspects of the country's ICH.
NOW Grenada
is not responsible for the opinions, statements or media content presented by contributors. In case of abuse,
click here to report
.