by Curlan Campbell, NOW Grenada
QR Digital ID system innovated to counter ID and other challenges
Fingerprint Authentication System innovated to replace manual clocking in system at secondary schools

Although this year has seen a number of technological innovations from Year Two students from various departments of the School of Applied Arts and Technology of the TA Marryshow Community College (TAMCC), NOW Grenada sort to highlight the students of the Computer Systems Technology programme whose prototype innovation has pushed the boundaries of computer technology that seeks to solve every day challenges confronting people and institutions.
It has become commonplace for TAMCC students to forget their ID cards at home and upon seeking entrance to the college gates are confronted with the hassle of either returning home to retrieve the ID card or purchase a day pass in order to enter the premises.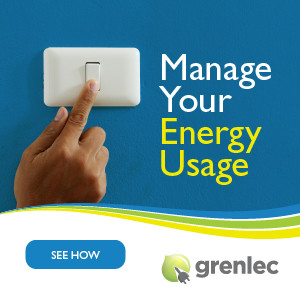 "[I] and a lot of of students I know have been in the situation where we would forget our ID at home. Now when we are in that situation, the security guard would give us 2 options: either go home for our ID or go to the administrative office and purchase a day pass… but the administrative office says that they open at 8 am but many students can attest that this is not always the case. It usually opens at 8:20 am and by that time classes start at 8:30 and if there is a long line and I happen to arrive 8 o'clock, there may be a few students ahead of me that need to purchase their day pass. So by the time I get through, I will be late for my first class," said Daron Cudjoe, Computer Systems Engineering student.
However, Cudjoe said all this is now in the past as the students of the School of Applied Arts and Technology have devised a plan to solve some common problems students encounter on campus on a daily basis using AI technology.
He along with his teammates have developed a QR Digital ID system that seeks to address this problem. "A QR code is a digital code that stores information. Now how our project works is that a student upon registration, a student's information would be used to generate a QR code. Each QR code will be the unique base of the student," Cudjoe said.
This forms part of the programme requirements, that every second-year student designs and presents a final project which seeks to respond to a need/problem in the society. These innovations were displayed on Friday, 12 April 2019, at the Tanteen Campus (SAAT grounds), as part of the 10th Annual Project Exhibition.
Various departments showcased their final year projects from the following programmes:
Automotive Service Technology
Mechanical Technology
Computer Systems Technology
Electronics Technology
Building Technology
Building Trades and Services
Electrical Technology
Heating, Ventilating, Air Conditioning, and Refrigeration Technology
Another innovation was designed by Dexter James and his team also of the Computer Systems Engineering year 2 class of 2019. They developed a Fingerprint Authentication System that seeks to replace the archaic clocking in system of using pen and paper in secondary schools.
"Our system consists of two features, an admin and an ordinary user. The admin will have access to enrolling, deleting, and clearing the database of users. Now when the admin scans the system they will be able to access these features, whereas the ordinary users will be able to scan and it will display the time that the user has arrived," James said.
James said the system has a unique feature of customisation that makes it stand out from other fingerprint authentication systems currently on the market. "Let's say you order a fingerprint authentication system online. It comes as it is, but with our system we will be able to design it specifically for a particular customer."
Yet another set of students from the Computer systems Engineering class has set out and created Secure Room Automation and Energy Saving System that can save institutions and companies thousands of dollars.
According to Jonathan Jeremiah the system has 3 automation components which includes temperature regulation, energy saving and alarm system. He said although the system does not improve on what currently exist in the market, he believes their project is still rather impressive and can be utilised by the college laboratory.
"There is a problem of too many manual operations in the lab, so we decided to work on something that could be implemented and automate the room with little or no human interaction," Jeremiah said.
Although video games may not help to improve humanity by solving a particular problem, some students of the IT Department decided to incorporate game design in their final projects.
Rondell Lewis and his team created a mobile game called Animal Scape which is considered an endless runner game. Unlike popular Temple Run and Subway Surfer, the endless runner game is extremely simplistic where a player has limited control over a character that is constantly moving forward.
Lewis who was the project manager on the team stated that although the project looks simplistic, it requires countless man-hours of game coding using complex algorithms. "Game designing is not as easy as it seems. A little character movement requires a lot of coding and a lot of patients, but one thing about game designing that one should note is that game designing is a very creative field," Lewis said.
Earl St Ange, Systems Analyst at the Management Information Department of the Eastern Caribbean Central Bank (ECCB) was present to review the various projects and provide advice and feedback to the students.
NOW Grenada
is not responsible for the opinions, statements or media content presented by contributors. In case of abuse,
click here to report
.