by Linda Straker
Members of parliament who do not serve as a government minister receive a monthly stipend of EC$1,200
Senators in the upper houses who are not government ministers receive EC$800 per month

Nineteen years after an increase, the salaries of government ministers and members of parliament in Grenada will be reviewed by a 3-member committee. Prime Minister Dr Keith Mitchell has given assurance that the recommendation will not go beyond the next budget cycle.
"It cannot be fair for those who are leading the ministry to be getting less than staff, this just does not make sense," Dr Mitchell told the parliament during Tuesday's sitting while responding to concerns expressed by Member of Parliament Tobias Clement about what he described as the low salaries of government ministers.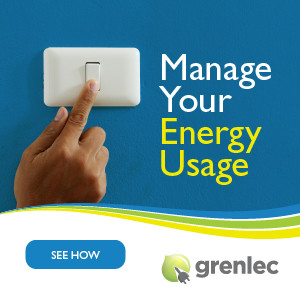 "It's a serious problem, we cannot ask persons to serve and not give them resources. Those who feel we should not get are the same people who come and beg for everything," added Dr Mitchell.
Clement, who is a professor at St George's University, for the second time was elected to be the member of parliament for the constituency of St George's North East. On both occasions he opted to continue working at the university instead of accepting a minister's job. He contended that he will not give up his job to become a government minister because his salary will be reduced significantly.
Justifying his decision to once again not accept a minister's position, Clement said that his call for better wages for a minister of government or as a member of parliament is one based on the fact that proper financial compensation will only attract the best and brightest to serve in those positions.
"When I serve in this House it's not about the monies; like I said to them before, if you want to recruit the best and the brightest to serve our country there is need to change. Compare Grenada to the rest of the OECS and let us make a change, my colleagues here will be clamouring for it, but they will not say a word," he said in the parliament.
Clement was supported by MP Anthony Boatswain who has also opted to not accept a ministerial position but instead serve as Deputy Speaker, because of Grenada's unique situation in which there is no elected opposition in the House of Representatives.
"I believe there is a fundamental injustice in what parliamentarians receive. This is a historical effect that must be remedied, in the past once you are elected automatically you become a minister and you get a minister's salary. Parliamentarians cannot survive on the EC$1,200 but at the same time they cannot get the salary as a minister," said Boatswain who served as a government minister following the New National Party victories in the 1999, 2003 and 2013 General Elections. "I don't think it is right but there must be something that will allow you to perform your duties as a parliamentarian because you have to represent your people. They still come to you, they want a cylinder of gas, they want assistance, your party in government, he like a beggar and that must be corrected," he said.
Commenting on the matter at the weekly post cabinet briefing Labour Minister Peter David said: "I do believe that it's something we have to address, whether there is an increase or not it's something that has to be discussed."
Documents from the Ministry of Finance show that a government minister receives EC$67,000 per year and a total combination of approximately EC$2,250 in allowances which range from gas mileage, telephone and entertainment to host dignitaries. All income is subject to personal income tax of 30%.
Only members of parliament who do not serve as a government minister receive a stipend of EC$1,200 per month. Senators in the upper houses who are not government ministers, receive EC$800 per month.
NOW Grenada
is not responsible for the opinions, statements or media content presented by contributors. In case of abuse,
click here to report
.