Across the Caribbean, in rural communities, many women derive their livelihoods from subsistence farming, oftentimes with very little financial compensation. The Sandals Foundation through their collaborative WHOA (Women Helping Others Achieve) programme is providing assistance to women to identify income-earning opportunities in agriculture, and through linkages in the value chain.

On 22 November, the Foundation under the banner of their WHOA programme, officially handed over the 'Crop Connect' project to the Grenada Network of Rural Women Producers (GRENROP). 'Crop Connect' is an agricultural project with a focus on climate-smart processes and linkages that support the capacity building of rural women farmers who are part of GRENROP.
Approximately 50 women have the opportunity to be supported, to produce cash crops that are grown on local farms so as to expand their businesses and to improve their competitive advantage in local production and as partners in the agriculture value chain.
"I am thrilled to know that I am a part of a project that will provide for myself and the wider community. I am committed to going the extra mile to ensure the best quality and the required quantity to ensure the success of this project," expressed Bernadette Baptiste, a member of GRENROP.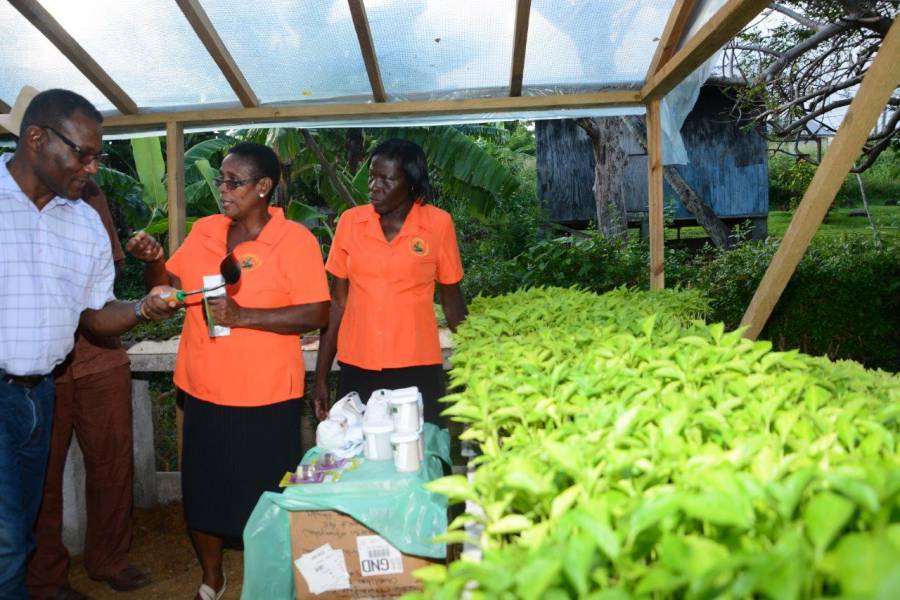 Sandals Foundation and their international partners Coca-Cola previously provided over US$30,000 to fund: training, purchase of seeds, construction of a shade house, and to assist women farmers to develop successful and sustainable agricultural enterprises — which support the local industry and improve their quality of life. With the completion of the infrastructure for the shade house and crops nearing maturity, the GRENROP farmers are excited about the prospect of achieving self-sufficiency through agriculture.
"Before discussions with Sandals Foundation, we were only thinking of planting crops, but then they introduced the concept of a sustainable business with the hotel and we recognised we had to now take into account issues such as; quality control, accountability, effectiveness and efficiency. With all of this in mind and our hard work to ensuring we are achieving these things we are excited that we are now able to see the official launch of the project and mark a new start in the life of our women in agriculture as they are now empowered to fend for themselves and their families," shared Theresa Marryshow, President of GRENROP.
The Crop Connect project takes advantage of the obvious linkage potential with the tourism sector and the agriculture which is yet to be fully optimised to provide fresh farm to table produce. Sandals LaSource Grenada Resort currently purchases from many local businesses and is hoping to expand this reach into the local marketplace.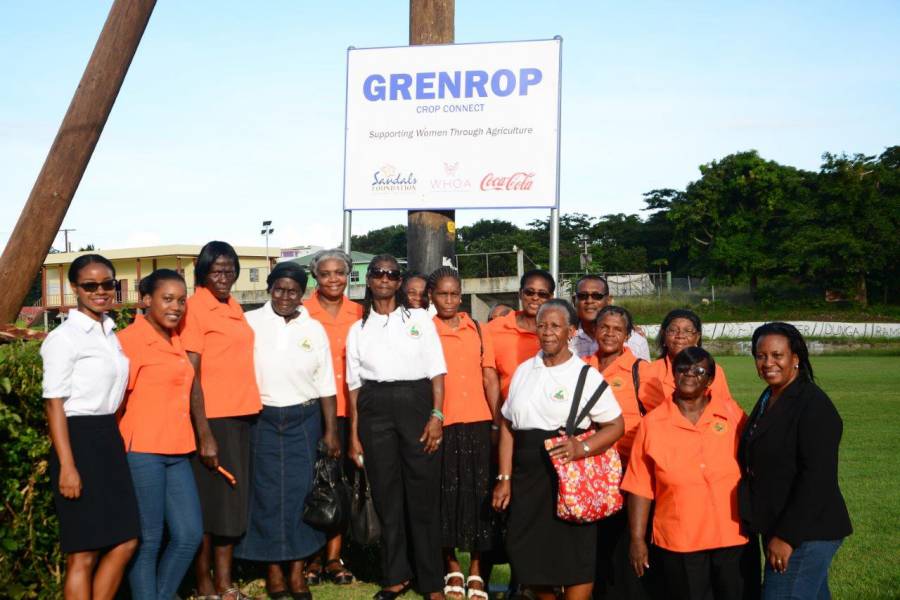 The programme will be monitored by the Caribbean Farmers Network to ensure access to any expertise assistance needed for the programme's sustainability.
Heidi Clarke, Director of Programmes for the Sandals Foundation, shared the Foundation's passion in support the GRENROP programme. "Sandals Foundation recognises the importance of investing in the agricultural industry as this sector proves to have income generating potential especially for women in rural communities. Empowering our women in agriculture who are oftentimes the head of their household means enriching family lives, communities and inevitably countries. The women of the GRENROP programme were so driven to achieve more for themselves and their families, all they were in need of was help and we are extremely pleased that Sandals Foundation could be that source of hope and help. We will continue to work alongside these women to monitor the success of the programme and give assistance in whatever way deemed necessary."
NOW Grenada
is not responsible for the opinions, statements or media content presented by contributors. In case of abuse,
click here to report
.