Fifty participants graduated from the Media and Small Business Enterprise training, part of the Direct Skills training of The New Imani programme, of the Ministry of Youth, Sports and Religious Affairs. A ceremony was held to recognise their achievements.
The trainees who participated in Media/Journalism and Small Business Enterprise training, received their certificates, after being charged by the Permanent Secretary, Veda Bruno-Victor, to be beacons of hope to other young people. She encouraged the media trainees to be good practitioners, not only reporting news but also being factual and doing in depth research.
"I am happy that at least a foundation is being laid from which you can build. If you want to bring good news you must find out about the news and not sit down and let the news come to you. Do research. Take your recorder to the streets. Open the story," Veda-Bruno encouraged.
In addition, she challenged the Small Business Enterprise trainees to be critical in planning their business. She explained that they must be mindful of developing a business, about which they are passionate, as having such a business will only bring success.
"Try not to stay in a business that everyone is in, try to get into something that you can get more out of it. Get into something that you like, that is the important thing; don't get into something because your neighbor is in it; once you like something, you will continue to do it."
Meanwhile, Small Business Facilitator Elsa Baptiste is eager for her trainees to establish their businesses, once their business proposals have been approved for funding by the ministry. To her, having more small businesses in Grenada is a closer step towards alleviating some of the economic hardships.
"I want to congratulate the Ministry of Youth for organising this very important training. In an economy like ours, we need an influx of small businesses to assist in alleviating the economic downturn now facing the world," Baptiste said.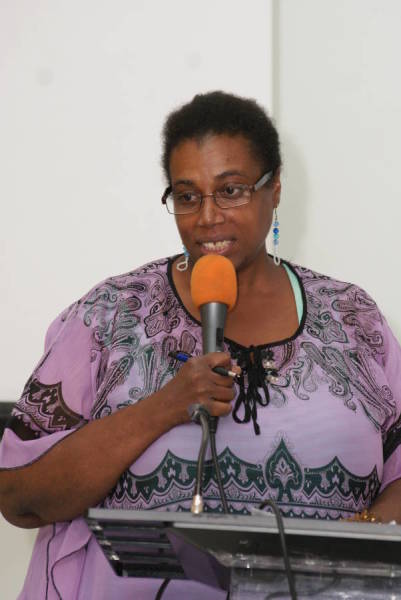 According to Media/Journalism facilitator Linda Straker, having the foundation of any area of study is always essential. She explained that her trainees are now capable of joining any media house, having acquired the basic knowledge of what is expect of them and how the field of journalism functions.
"What I have given them is Media 101, the foundation of all they need to know. I know that not every media house will operate the same; they each will have their policies, but at least they [the trainees] will be able to function in the environment."
The fifty participants are now awaiting approval and funding for their business ideas and 'on the job' placements to continue their apprenticeship training.
NOW Grenada
is not responsible for the opinions, statements or media content presented by contributors. In case of abuse,
click here to report
.