Grenada Planned Parenthood Association

Our Vision 2020:  Sexual and reproductive health for all in Grenada, Carriacou & Petite Martinique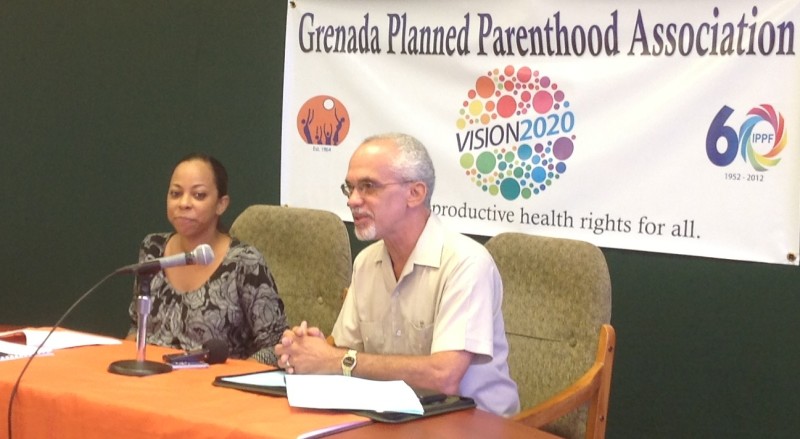 A new manifesto that sets out how Grenada's government can action sexual and reproductive health rights as a solution for sustainable development was launched by Grenada Planned Parenthood Association at a press conference in St. George's.
Climate change, growing inequalities, increased migration, and the largest-ever generation of young people in urgent need of education and employment opportunities and poverty are key challenges for global attention.
"Vision 2020", sets out a global framework with 10 action points to drive forward the sexual and reproductive health and rights (SRHR) agenda for the next seven years. The manifesto serves as a global call to governments to take the necessary steps to eradicate poverty, help people achieve their potential, and ensure that health and education is guaranteed for all.
The International Planned Parenthood Federation (IPPF) of which Grenada Planned Parenthood Association is a member, envisions a world in which all international programmes work towards the elimination of poverty and hunger in ways that respect, protect, and fulfil human rights.
Executive Director of Grenada Planned Parenthood Association, Jeannine Sylvester Gill said:
"Since the MDG Declaration, the sexual and reproductive health and rights landscape has changed.  Global funding has decreased radically while women and girls world-wide still lack access to the contraceptives they want to use. Rising conservative tides have threatened hard-won sexual and reproductive rights victories and compromised the safety and well-being of all, particularly of young women in poor communities. We are calling on our Government to make change. It is the only way we can make Vision 2020 a national priority".
IPPF Director General, Tewodros Melesse said:
"The next few years will see the end of a series of international commitments and the development of new ones for Post2015. This presents us with an unparalleled opportunity to secure a world of justice, choice and well-being for all people which ultimately leads to sustainable development. IPPF has always been ambitiously driving the sexual and reproductive health rights debate whilst delivering services to those most in need.This ten-point call to action, confirms IPPF's determination as strong as ever, and more focused than ever before."
Vision 2020 calls for united commitment to make the IPPF vision a reality by 2020. It sets out 10 key actions:
Secure sexual and reproductive health as a development goal
Close the gap between those who can and can't access health & rights
Eliminate discrimination against women and girls
Recognize sexual and reproductive health and rights as human rights
Ensure young people are involved in all policy decisions that affect them
Integrate sexual and reproductive health with general health services
Halve the unmet need for contraceptives
Make comprehensive sex education available to all
Cut maternal deaths by 75%
Ensure governments invest the resources to achieve the above targets
Grenada Planned Parenthood Association is inviting partners and supporters in the development community and beyond to join the global Federation to work together to ensure that Vision 2020 becomes reality in every community around the world.
For more information on vision 2020 please contact Jeannine Sylvester Gill at [email protected] or 473-440-2636.
Vision 2020: http://youtu.be/hrd064vjpTY
The Grenada Planned Parenthood Association is a member of the Caribbean Family Planning Affiliation and the International Planned Parenthood Federation. We are the local service provider and a leading advocate of sexual and reproductive health and rights for all, working with and for communities and individuals. 
NOW Grenada
is not responsible for the opinions, statements or media content presented by contributors. In case of abuse,
click here to report
.