by Curlan Campbell
Reintroducing students back into the classroom continues
Ministry of Education has started a virtual webinar to help guide parents
E-learning devices distributed to students
As the phased approach to reintroducing students back into the classroom continues, the pressure is on for teachers to get students up to speed, especially students preparing for the 2022 exams.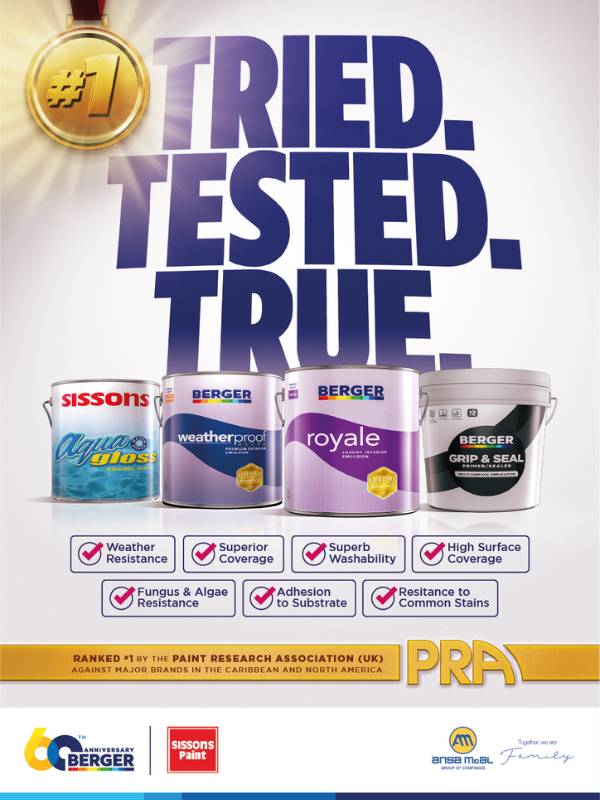 On Monday, 1 November some students resumed in-person classes after the global pandemic forced the opening of the new Michaelmas school term to remain online.
Phase two of the phased approach to reintroducing students again commenced on Monday, 15 November. According to the Ministry of Education this was based on the readiness of schools which is dependent upon their specific plans that will cater to the maximum number of students on site while maintaining a 6-foot physical distance. The Ministry also indicated that students whose parents are not comfortable allowing their children to return will continue to be supported through online engagements.
From week 1 to the beginning of week 9, all teaching and learning activities occurred virtually but with this sudden shift away from the classroom, some are asking whether the adoption of online learning will continue to persist post-pandemic, and how such a shift would affect the student's education especially those students who require individualised supervision.
At present, the Ministry of Education continues to implement a phased-in approach for students returning to in-person classes while distributing e-learning devices to students to ensure that Covid-19 protocols are maintained. It is also expected that some schools will adopt a blended approach, combining face-to-face and online learning, as suggested by Education Minister Emmalin Pierre.
The assistant principal of the St Mark Secondary School Caris de Gannes, indicated that the school designed a plan that best fitted the school's infrastructure and on Monday students were reoriented to life back in the classroom including ensuring that they understand the health protocols.
She outlined that the plan for the next 2 weeks is to do their assessments to ensure that students were in fact learning online. "The plan for the next 2 weeks is to wrap up first of all whatever they have covered…and then to revise because we think it is important to ensure that our students were, in fact, learning while they were online and it is important to assess that even if it means re-teaching to ensure that the content was understood by our students."
De Gannes said although there was a steep learning curve to utilise E-learning tools, teachers remained focused. She said that as principal she ensured that regular postmortems were conducted with teachers as well as training. "I remember telling my teachers 'Let's exercise patience' that is our watchword. Things will not go smoothly but at the end of the day let's look at what didn't work and what do we need to adjust or fixed to ensure that we rectify whatever the issue."
Principal of the St George's Anglican Senior School Nigel De Gale welcomes the idea of having students return to the classrooms since it was identified that there were some students not reached through e-learning. But while not opposed to e-learning, De Gale identified some challenges must be addressed. He said some observed that the children are now outsmarting the parents and teachers by logging on to the e-learning device but not attending classes. "They would log in and you would not see them in classes. It is difficult, many children are absent even though they log on they are not taking part. So I think it would be good to have children back at school but that will be based on the Ministry of Health, Ministry of Education and policymakers."
Teachers continue to have various challenges as well as it has not been a smooth transition to adapt to virtual learning.
"Face to face is the best way and you get more done. My teachers have been complaining that it is difficult to do online learning and teaching like some would try to use the whiteboard which takes a lot, they then have to manage the children, the children are not paying attention and some are not reached, and we would like to reach those who are not coming on online," De-Gale said.
Principal of the South St George Government School Davis Adams was quite elated that the school had over 95% penetration rate for online learning. This penetration rate was accredited to the hard work and dedication of teachers at the school for their persistence shown despite the challenges. However, Adams agrees teachers will have their work cut out for them this term in completing the curriculum via e-learning. "Because of the varying levels of students in front of the teachers online. It is going to be a lot more difficult to complete everything based on the curriculum but the teachers are trying their best."
Adams expects that there will be a backlog in terms of the delivery of the curriculum and teachers will have to get the students up to speed.
To offset the issues faced by both teachers and parents when using the e-learning devices, the Ministry of Education has started a virtual webinar to help guide parents in supporting their children with remote learning and the use of the devices. Attempts to get an update from the Acting Deputy Chief Education Officer, for School Administration, Kathy Ann James, to get a better understanding of the issues surrounding virtual learning proved futile.
NOW Grenada
is not responsible for the opinions, statements or media content presented by contributors. In case of abuse,
click here to report
.