Sandals LaSource Grenada is now an official member of the Grenada Hotel & Tourism Association piloted Tourism Fund, entering with an initial contribution of EC$8,822.56.

Last Tuesday, Peter Fraser, General Manager of Sandals LaSource Grenada, handed over the cheque to Jerry Rappaport, President of the Grenada Hotel & Tourism Association (GHTA).
The Fund was created some 5 years ago as a means of enhancing the tourism product of the tri-island state of Grenada, Carriacou & Petite Martinique. Through this initiative, stay-over visitors are encouraged to voluntarily contribute US$1 per room per night.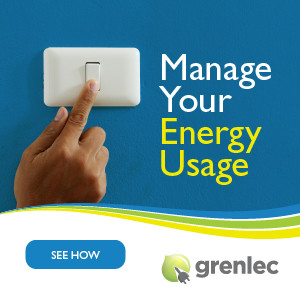 True Blue Bay Resort & Villas, Calabash Hotel & Villas, Grenadian by Rex Resorts, Flamboyant Hotel & Villas, Mount Cinnamon Hotel, and Lance aux Epines Cottages are among the longest standing contributors.
Funds raised through the Tourism Fund allows for a series of sustainable development programs and intensive hospitality training, and retraining initiatives across the islands in a bid to achieve a higher standard of service. In addition, funds are spent on projects geared toward keeping Grenada clean and safe, and are also used to aid the promotion of cultural and other events organized by the GHTA.
General Manager for Sandals LaSource Grenada, Peter Fraser said, "We are pleased to finally be apart of this program. It is something that most of our returning guests are familiar with, and they know how the company feels about being able to contribute to the further development of the islands within which we operate." He added, "This initial contribution from Sandals LaSource is the beginning of what has the capacity to be a long and fruitful relationship with the GHTA that we hope will marry well with our existing work here through the Sandals Foundation."
Sandals LaSource is one of the largest Resorts in Grenada, and the GHTA President Jerry Rappaport has expressed hope that the property's size and ability to maintain high occupancy, will result in a considerable boost to the Fund's annual intake.
"With Sandals being one of the largest properties on the island, it is in a position to collect considerably more funds than most of the other members of the Association, which would further enable the GHTA to carry out a greater number of projects and training in the future," Rappaport said.
The GHTA president has expressed hope that with the potential surge in income and resulting projects, more GHTA member properties in Grenada will see the benefits to the development of the tourism industry and will in return consider becoming collecting agents for the fund.
GHTA
NOW Grenada
is not responsible for the opinions, statements or media content presented by contributors. In case of abuse,
click here to report
.