World Contraception Day takes place on 26 September every year. The annual worldwide campaign centers around a vision where every pregnancy is wanted. Launched in 2007, WCD's mission is to improve awareness of contraception and to enable young people to make informed choices on their sexual and reproductive health.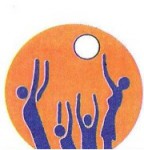 The International Planned Parenthood Federation (IPPF), and by extension the Grenada Planned Parenthood Association (GPPA), are among a coalition of 12 international Non-Governmental Organizations (NGOs), governmental organizations and scientific and medical societies with an interest in sexual and reproductive health and is sponsored by Bayer HealthCare who support World Contraception Dy. Worldwide, more than 41% of 208 million pregnancies that occur each year are unplanned and of those, nearly half end in abortion.
This year's theme is 'Know Your Options: It's Your Life, It's Your Future, Know Your Options.' Although the biggest issues around unplanned pregnancies and STIs differ from region to region, the WCD Coalition agrees there are four key areas of development needed globally:
Increasing age-appropriate comprehensive sexuality education and information for young people: Many young people are unaware of the contraceptive methods available to them and may be misinformed owing to myths and misconceptions (e.g. that contraceptives cause infertility and that only promiscuous people use condoms). Younger adolescents and those not in education may find it particularly challenging to access education about contraception. Health providers may not be sufficiently qualified to meet the unique needs of young people seeking contraceptive information and services. In some communities, role models and influencers such as parents, teachers, coaches, counsellors and community leaders (including religious leaders), may not have the information and resources required to communicate accurate, unbiased information about contraception to young people. This is particularly true in rural and underserved areas.
Improving access to youth-friendly sexual and reproductive health services as well as access to contraception: Young people who lack access to free or low-cost high-quality and confidential health services and modern contraception face a number of challenges. Access may be particularly limited for those who are not married, although young married people may face different types of barriers to those who are unmarried. Young people must be empowered with the confidence and skills required to seek out sexual and reproductive healthcare and to know what questions to ask health providers, including how to use contraception. Healthcare providers, teachers, parents, community leaders and other influencers need to be willing to counsel young people on sexual health without discrimination or judgement, as well as provide accurate information about family planning options. Government needs to ensure there are policies in place and national-level guidelines for providing young people with equitable access to services and contraception.
Addressing cultural taboos surrounding youth and sexuality: Cultural and social norms expecting young people – especially unmarried young people – not to have sex or even to talk about sex may prevent discussion of the topic in the home, community or healthcare clinic. In addition, some parents may lack the knowledge to talk to their children about sexual health. In some regions of the world where cultural taboos are ever-present, health providers may be morally opposed to providing contraception to young people if they believe they should not be having sex. As a result, young people may be afraid to be seen seeking contraception due to judgmental and disrespectful attitudes of health providers or fears about confidentiality. Others may be afraid to use condoms for fear of being thought of as promiscuous.
Addressing gender inequality: Social and cultural expectations around gender roles have an influence on sexual relations between young people. Gender inequality, including sexual and gender-based violence and coercion is a growing issue across the world. Disconnects in communication, unequal access and use of resources and the prevalence of gender inequality can put women at risk of unplanned pregnancies and STIs. To address this it is important to empower girls and young women with the tools and knowledge they need to take control of their sexual and reproductive health. In addition, it is necessary not to overlook the role of boys and men in family planning and gender equality in sexual and reproductive health and to involve them in discussions around these issues.
NOW Grenada
is not responsible for the opinions, statements or media content presented by contributors. In case of abuse,
click here to report
.