By Gerry Hopkin, JD
Marking its 7th anniversary, Grenada Day 2015 at Old Boys and Girls Field on Rutland Road in Brooklyn was largely successful — well-attended, with a plethora of vendors, creators, business professionals and consultants showcasing the best of Grenadian and Caribbean cuisine, arts and crafts, designs, spices, herbal products, etcetera — except for an unplanned, unfortunate altercation at the end, which led to a slightly premature end of the event.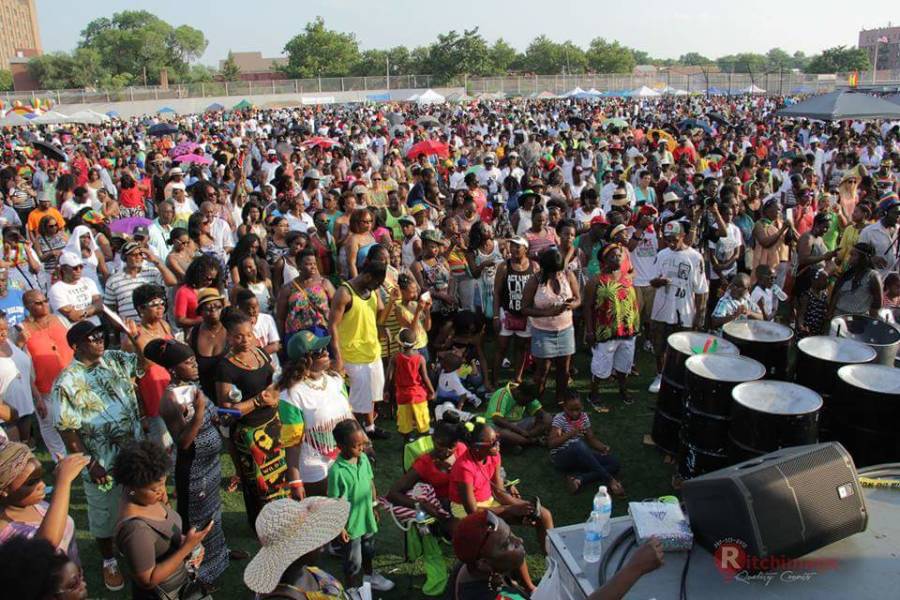 The thousands who chose to be positioned in the area of the stage, got to hear brief remarks by Peter David, adviser to PM Dr Keith Mitchell, as well as from Ambassador Derrick James, GRENCAP's Interim Chairperson Raymond Layne and Interim Vice President/Special Event Committee Chair Michael Vincent, who played a key role in the planning and execution of the day's activities. There was also a brief address by Simon Samuel, who is one of the managers of the 10-year-strong Grenada Day in Canada.
The folks who stayed home on Grenada Day, missed out on several hours of partaking of and/or in: fine Grenadian cuisine and beverages; patronizing Grenadian/Caribbean creators and vendors of spices, handicrafts, novelties and clothing items; entertainment of aspiring and accomplished Grenadian artistes; and the availability of games and activities for younger children. Additionally, attendees enjoyed having access to informational booths on healthy living, charitable organizations and banking or investing in Grenada via Grenada Co-operative Bank (the bank of the Diaspora); as well as the opportunity to view and possibly register with one of the Grenadian mas' bands (children's and adults') that would be masquerading on the Parkway, come Labor Day 2015.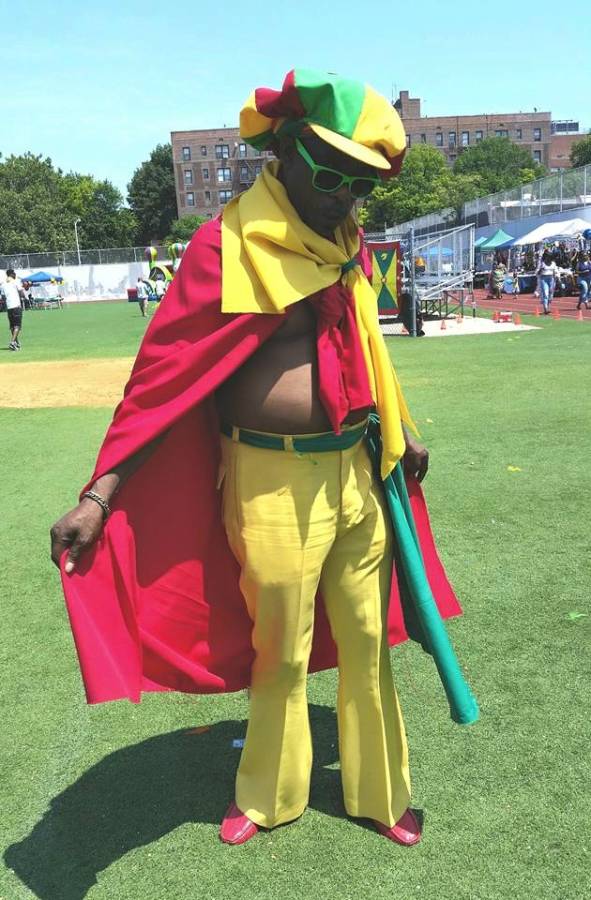 "Honestly, there was something for just about everyone to do or enjoy at this Grenada Day 2015 event," is what a first-time attendee observed.
Illustrative of this, the author of this article noted that some folks never even made it stage-side, because they simply wanted to hang out by the rhythm section, or by the La Bay Market booth, or by the National Democratic Congress party's desk, or by Gracelyn's food table, or by the booth of author Stephenson Worme, or by Skywalker's Oil Down Factory joint (where the original iREP 473 designs were on display), to name a few.
At the end of the day, minus the unplanned, unfortunate fracas close to curtain time, which left one person injured and appropriately resulted in the arrests of two troublemakers by the New York City Police Department, this well-attended event was a golden opportunity to mingle with old friends and make new ones in a friendly, colorful, laid-back, "church harvest-like" setting, while experiencing a well-packaged showcase of Grenadian/Caribbean cuisine, beverages, crafts, industry, arts, fun and more.
"This event accomplished the mission of showcasing, preserving and further developing the heritage of the people of Grenada, Carriacou & Petite Martinique, all politics aside," was the overall view of another attendee who has been living in the Diaspora for 24 years.
The willing and able masters of ceremony of the on-stage proceedings of Grenada Day 2015, were music industry professional, internet-radio personality and disc jockey Wayne "Gus" Augustine and professional vocalist, artiste and host, Paul "Hercules" Williams.
NOW Grenada
is not responsible for the opinions, statements or media content presented by contributors. In case of abuse,
click here to report
.