The St Paul's Community Centre on Sunday evening saw a joyful explosion, encompassing many aspects of Grenada's culture.

The Grenada Arts Council moved its Annual Art Exhibition out of the city of St George's, and with great reward. Some 27 artists displayed 85 work: paintings, sculpture, collages, water colours, installations to an audience that was large and appreciative.
The regular supporters of art came out to view, as well as people of the community. Shortknees and vieux croix looked on, and traditional dancers and drummers provided the sound track. Many people were exposed to the art who would have not usually turned up for the opening of an art exhibit.
President of the Grenada Arts Council, Oliver Benoit, welcomed the Hon. Gregory Bowen, the parliamentary representative for the area.  In his speech Mr Bowen told how amazed he was at his own daughter when she was taking an art class at St George's University. He said, "Although we didn't grow up with art around us in this community, we have certainly learned that it has tremendous potential, and we want to take advantage of that potential."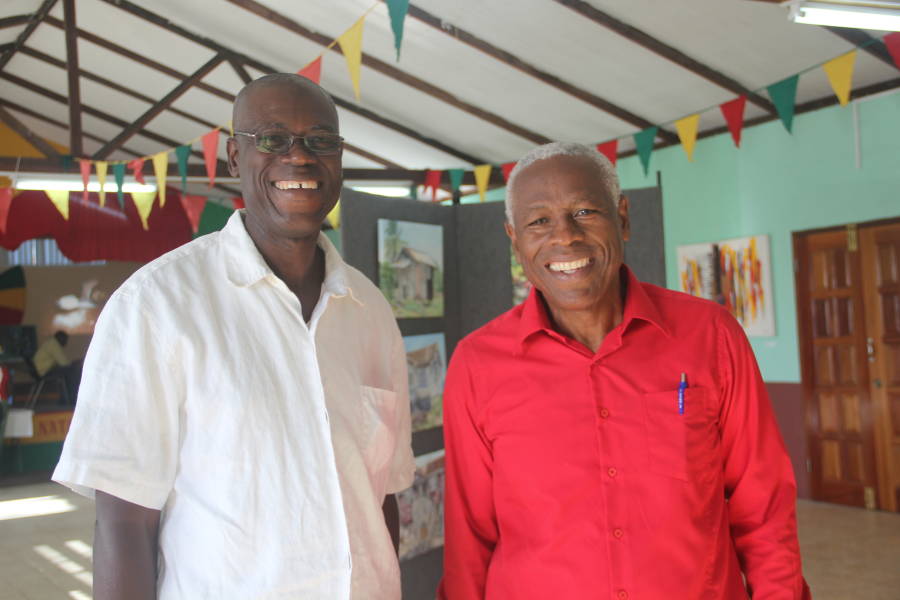 A jury judged the work on display, with the prize being a solo exhibition at the new Waving Art Gallery at the Maurice Bishop International Airport. Artists, Teddy Frederick, Jesma Noel, and Judith Jarvis will each have the opportunity to have their works highlighted at the airport in the next few months. This initiative by the airport authority is certainly a welcome development, giving our visitors and nationals a peek at our culture through the eyes of our artists.
The works of art will be on display at the St Paul's Community Centre through Saturday, 28 February. The Community Centre is located on St Paul's Main Road, just past St Augustine's private hospital. It will be open 10 am to 6 pm, Monday through Friday, and 10 am to 4p m on Saturday. Admission is free, and school groups are encouraged to attend.
NOW Grenada
is not responsible for the opinions, statements or media content presented by contributors. In case of abuse,
click here to report
.