"Understanding and applying innovative communication skills for effective leadership and enhanced organisational communications," is one of the topics that will discussed next week Tuesday in a one day leadership seminar aimed at providing decision and policy makers with guidelines for improving their outlook for 2013.
Under the theme: "Streamlining for Success in 2013", the seminar at the Grenada National Stadium is an initiative of CILG&R — an organisation comprised of a network of experienced consultants and leaders, which provides innovative and high quality consultancy services and training for public, business and civil society sector organisations, with a view to raising their capacities, creativities, implementation and outputs and building a local and regional network hub.
It is being held in collaboration with the Business Support Centre (BSC), a one-stop business development and support facility, which will provide existing and future business owners with an integrated range of business development and support services.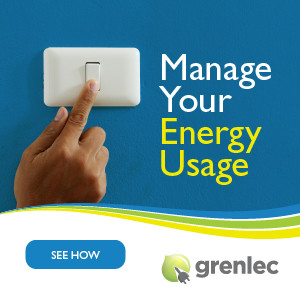 Other topics will include: "Setting clear goals for personal and organisational success in 2013"; "Preparing leaders to pilot their organisations past challenging seasons"; "Communicating for success using both the traditional and new media" and "Identifying current and local socio-economic conditions that hinder organisational success with a view to addressing them."
Presenters include President of the Grenada Chamber of Industry and Commerce Mrs Aine Brathwaite; General Manager of Sandals LaSource Mr Winston Anderson; Mr Barry Collymore and Ms Carole Noble.
There will also be a roundtable discussion on "Different aspect of leadership: focusing on leadership qualities." The panel will include Dr Lawrence Joseph, Mr Richard Strachan and a representative from the Grenada National Organisation of Women.
"2013 promises to be an interesting year for Grenadian organisations, therefore the focus of the Workshop is to encourage solutions oriented dialogue on addressing and navigating the socio-economic conditions that will define the level of success they will enjoy," said Principal of CILG&R Mrs A. Anande Trotman-Joseph.
About CILG&R
The principal is an experienced Attorney at Law and Regional Empowerment Trainer, A. Anande Trotman-Joseph, and its work is coordinated by Deborah Ramdeholl-Baveghems, the Chairperson of the Grenada Association of Administrative Professionals and Individual Member of the Caribbean Association of Administrative Professionals.
About BSC
Business Support Centre, a partnership of the training arm of Kool System and the Caribbean Institute of Leadership & Coaching (CILC) ActionCOACH, is led by Ian Blanchard, a former Chief Executive for LIME in Grenada.
NOW Grenada
is not responsible for the opinions, statements or media content presented by contributors. In case of abuse,
click here to report
.