by Curlan Campbell
Co-operatives ministers calls for review of Co-operative Societies Act, 2011
Currently there are 10 financial and 2 non-financial co-operatives
CTEC investment will provide jobs for almost 200 people

The growth and expansion of Co-operatives in Grenada is significantly hindered by a legislative and regulatory framework. It is for this reason that Minister for Economic Development, Planning, Tourism and ICT, Creative Economy, Agriculture and Lands, Fisheries and Co-operatives Hon. Lennox Andrews, has called for the Co-operative Societies Act, 2011 to be reviewed.
A co-operative is an autonomous association of people united to meet their common economic, social and cultural needs and aspirations through a jointly owned and democratically controlled enterprise. A co-operative is designed to serve the needs of its members by generating benefits, rather than returns to investors. Minister Andrews spoke of the need to enact a special act that focuses on the formation of co-operatives within the productive sector during the groundbreaking ceremony to mark the $30 million project by the Commercial Transport Enterprise Co-operative (CTEC), constructed in partnership with Rubis West Indies Ltd Grenada, called CTEC Too.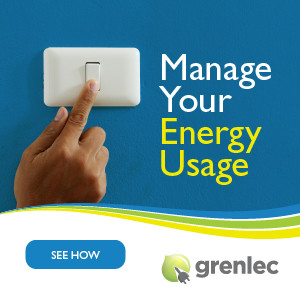 CTEC Service Centre was established on 27 September 1985 and was primarily owned by members of the Taxi Association. Since then, the co-operative has grown to 105 members with 23,129 shares valued at $1.4 million. This project financed by the Grenada Co-Operative Bank Limited, is part of the development plan for Prospect Park located on Canal Road, St Andrew. The project will include a 10,000 square foot supermarket, gas station and commercial office environmentally friendly complex, incorporating rainwater harvesting and solar power generation in its design. The construction contract was awarded to Best Quote Construction, and IK Architecture designed the building.
President of CTEC Sylvester Quarless described the investment as one of the biggest on the eastern seaboard, providing jobs for almost 200 people. The project will also forge linkages with local farmers and fishers to ensure that the local economy in parish is stimulated. "The goal of CTEC is to expand its operation throughout the length and breadth of Grenada, not limited to just gas station and supermarket, but also in the areas of agriculture and fishing." Quarless said, "Although St Andrew is considered rural community, development like this is necessary for growth and to ease the congestion in the town of Grenville."
Minister Andrews said despite co‑operatives playing a pivotal role in the economic development of a country, they are often excluded from traditional investment methods. The minister shared his vision to have co‑operatives not be limited to financial services but extended to productive cooperatives. He said part of the review will be to enable co-operatives to invest in stocks and shares presently restrictive in the existing legislation. "But I also think we need to enact a special Act that focuses on productive co‑operatives so we can get more of our people coming together and producing goods for our consumption," Andrews said. "Indeed, the present co‑operatives financial act itself is limited. it restricts the extent to which co‑operatives could invest. My strong view is that we should be able to invest our resources abroad because we are about making money and improving the lives of our people, and therefore there is nothing wrong in investing in stocks and shares wherever they may be."
Prime Minister Dickon Mitchell commended the Board of CTEC for taking a bold initiative to invest in the rural economy, especially by an organisation that is 100% owned by Grenadians. The Prime Minister stressed the need for co-operatives to receive the same support and concession offered to foreign investors. "We now need to turn to the productive sector to ensure that we can pull our resources together so that we can compete and that we can get the government to appreciate that the productive sector needs significant support, needs significant concession and fiscal encouragement just like the hotel, tourism and foreign investment that we seek to attract."
Currently, there are 10 financial co-operatives or credit unions and 2 non-financial co-operatives, namely the Gouyave Fishermen Co-operative Society Limited and the Soubise Fishermen Co-operative Society Limited.
NOW Grenada
is not responsible for the opinions, statements or media content presented by contributors. In case of abuse,
click here to report
.