by Linda Straker 
NDC national executive to be elected on 31 October 2021
Terrence Forrester, Dickon Mitchell, and Phillip Telesford vying for political leader
Claudette Joseph, Lennox Andrews, and Adrian Thomas vying for deputy political leader
A former public relations officer for the New National Party (NNP), a businessman, and a corporate lawyer are the 3 people who are vying to become the new political leader of the main opposition National Democratic Congress (NDC) when its members elect a new national executive on 31 October 2021.
The 3 who have presented themselves to members during Zoom meetings are Terrence "Terry" Forrester who once served as the Public Relations Officer (PRO) for the New National Party. He disassociated himself from the party in 2017. The other 2 in the lineup are corporate lawyer Dickon Mitchell and businessman Phillip Telesford.
Adrian "Persuader" Thomas who is currently serving as the interim leader is among 3 who will be vying for the Deputy Political Leader position. The others are current PRO Claudette Joseph and Economist Lennox Andrews.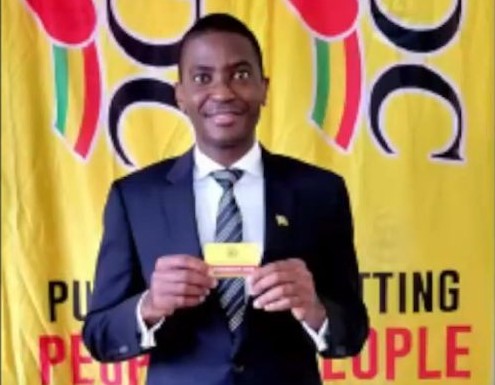 General Secretary of the NDC Glen Noel said that despite the 3 who are currently campaigning, nothing stops another person from becoming nominated on the day of the convention. "However, no campaigning will be done on the day of election for any post, but anyone can be nominated and seconded to contest any of the positions on the national executive," he said.
Noel said that over the past weeks those who are either presenting themselves to be elected or re-elected to the national executive, have been engaging in Zoom meetings with the membership of the party as part of the lead-up to the convention. "Because of Covid-19 regulations we cannot have mass gatherings, so we are using technology to meet and reach out to our membership as we as a party prepare to elect a new executive."
He pointed out that 3 specific Zoom meetings were held with the members and each one had over 150 persons in attendance listening to people who are offering themselves for the executive.
The theme for the convention is "There is no rebuilding without you and I." There will not be a central location because of the physical distancing requirement in the Covid-19 regulations, but members will be participating and voting via video conferencing.
NOW Grenada
is not responsible for the opinions, statements or media content presented by contributors. In case of abuse,
click here to report
.