53 scholarships, totalling more than $7 million US, approximately 90% of which are for study at the St George's University (SGU), were awarded to Grenadian students during a ceremony at the Public Workers Union building in St George's, on 3 February 2017.

The Ministry of Education, Human Resource Development and The Environment, hosted the ceremony, during which 1 Master's student in International Business; 5 island scholars and 24 other undergraduates pursuing degrees in the Arts and Sciences, received 30 of the 53 awards. Undergraduate areas of study include 2 nursing (Associate Degree) scholarships; scholarships in Accounting and Finance; Psychology; Marine Biology, Sociology; Information Technology; Computers & Technology; Management; Biology; International Business and Business Banagement.
Johanson Felix, one of 5 Island Scholars, in the area of Information Technology said, "I'm elated that I won the scholarship — government scholarship, island scholar. School is expensive, and I'm sure the award is going to help in a big way." Felix said he will study Computer Science and has set the future goal of being a Software Engineer. One of his targets is to work for Google. His advice to other students is to remain focused and work hard.
Joseph Felix, father of Johanson Felix, said the scholarship will definitely assist his son in the pursuit of excellence. "I'm very elated. Myself and his mother and I'm sure his younger brother, who is just 5 plus, is also elated, for him to win a scholarship of this nature," he said.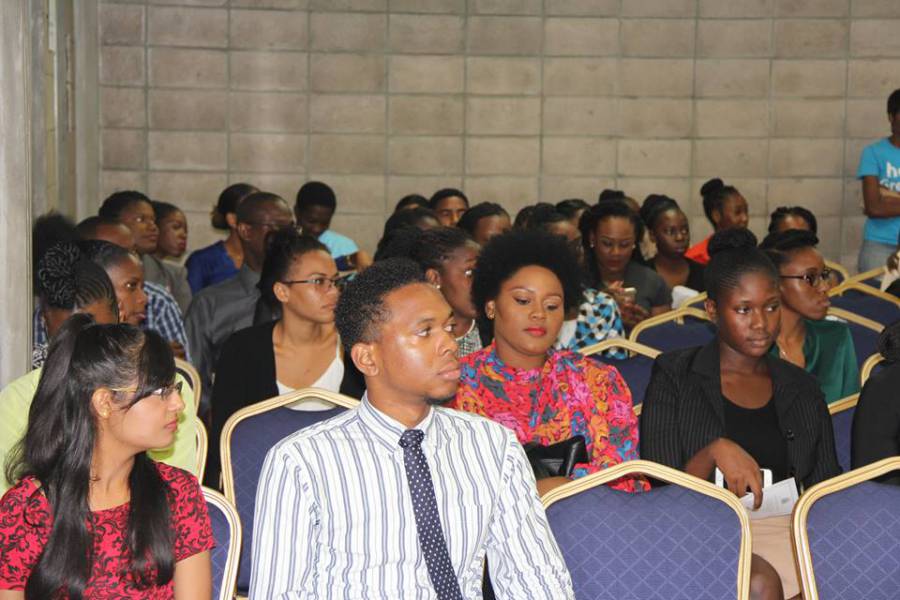 A further 23 awards were presented to medical students, including 3 Master's in Public Health, 3 Pre-Med, 1 in Veterinary Science, and 16 Medical scholarship awards.
Leshaé Cenac is continuing her medical studies at the Master's level. Her aim is to study Oncology, and be able to provide specialized health service to persons with cancer, in the near future. She would like to open the first Oncology Centre in Grenada.
"From the ceremony you may have realized that the total tuition is about US$200,000, and honestly, I cannot afford that, so I am really grateful for the opportunity to receive this scholarship," she said.
Permanent Secretary with responsibility for Human Resource Development, Kevin Andall, presented an analogy to demonstrate the significant value of a medical scholarship. "If you calculate the award for medicine, I shouldn't even go further. You can build 2 houses and still buy a car," he said.
Addressing the scholarship recipients, Sen. Simon Stiell, Minister for State with responsibility for Human Resource Development said, "We've identified those areas of study and those areas, as a Government, we seek to invest in terms of developing you — that human capital — that will directly feed back into our national development." Sen. Stiell also commended SGU for continually increasing numbers of scholarships.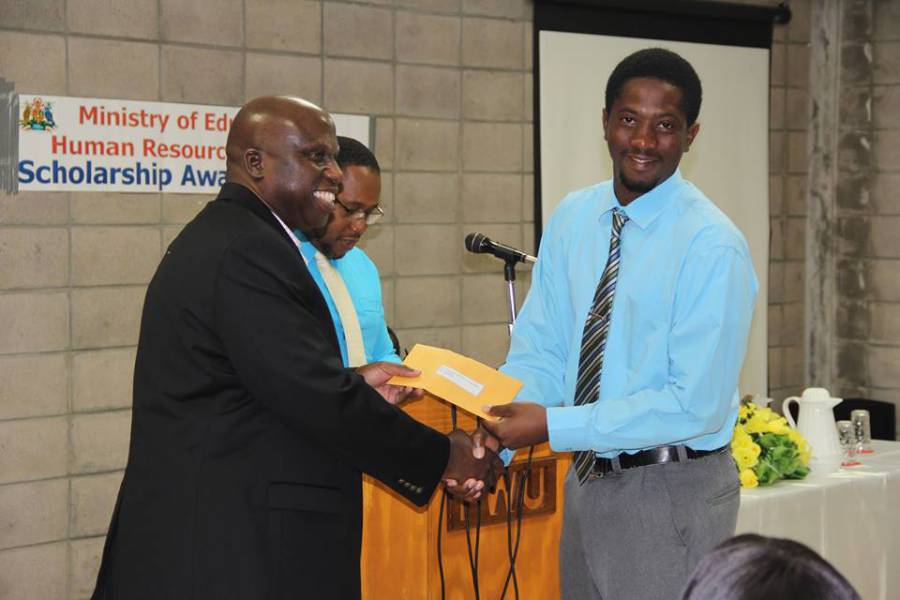 Speaking to the awardees, Colin Dowe, Assistant Dean of Enrollment and Planning said, "We look forward to great things from you. Grenada needs you. The University needs you to be beacons of the excellent education that we provide on that True Blue peninsula." Additionally, Dowe encouraged parents and relatives to continue to support students, as they work towards the successful completion of their degrees.
Hon. Anthony Boatswain, Minister for Education, Human Resource Development and The Environment said, "I want to commend St George's University, for taking on this noble task of being the partner with Government, in building our human resource capacity."
Both ministers also thanked the scholarship selection committee, who work solely on a voluntary basis, and the staff of the Scholarship Desk, in the Ministry of Education, Human Resource Development and the Environment, for their contribution to the process.
GIS
NOW Grenada
is not responsible for the opinions, statements or media content presented by contributors. In case of abuse,
click here to report
.