More than 300 Grenadians, many of whom reside in nearby cities or states, attended the 18th annual fundraising gala of the Grenadians United in Virginia (USA) which was held last Saturday night at the Royal Courtyard.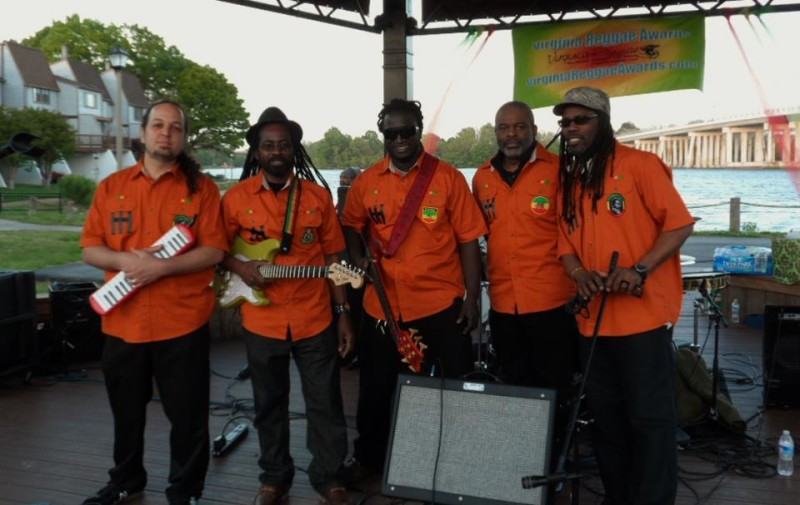 Ajamu and his band performed at the 18th GUIVA gala
The main annual fundraiser for the organisation which was formed in 1996 in response to the growing call to assist vulnerable, marginalised and less fortunate persons who are in need of medical assistance, was a success. "The purpose for which this organisation was formed is to lend support to the health services in Grenada, in particular the Hospital and ancillary institutions," states the group's website.
"We understand the importance of having a reliable and dependable health care system. As an organization we are passionate about aiding with the improvement of Grenada's health care system and in the process giving back and uplifting our community," President Agustus Jones reminded the patrons last Saturday night.
In her message to the group which was placed into the programme of the night's event, Health Minister Dr Claris Modeste thanked the group for what they have done so far, looking forward to working with the members for the improvement of health services at the general hospital and other government health care facilities in the future.
A gala is not complete without music, and Edson "Ajamu" Mitchell and his band "Kings in Transit" was the main entertaining act, while for the third year the master of ceremonies was Derek Ventour of DV International Production. The members of GUIVA used the occasion to recognize him for his contribution to developing and sustaining Grenada's culture in Brooklyn by making him an honorary member of the GUIVA. He was also presented with a plaque.
Since its formation, the organization has been dedicated to improving the health care in Grenada through continuous medical education, and providing medical supplies and equipment, by utilizing donated funds and services of volunteer groups, professionals and generous corporations. It donates to the Ministry of Health range from medical supplies and linens to equipment.
In 1997, Grenadians United in Virginia Inc., was determined exempt from Federal Income Tax under section 501(a) of the Internal Revenue Service Code as an organization described in section 501(c) (3).
NOW Grenada
is not responsible for the opinions, statements or media content presented by contributors. In case of abuse,
click here to report
.