by Curlan Campbell
Collymore's personal best and new national record is 2:10.91
Collymore and Gresham will compete in 50M freestyle event
Boxer Tyshawn Jones' fight was cut short in final round
National Swimmer Tilly Collymore remains optimistic about her career in swimming. The 15-year-old recorded a personal best and new national record in the 200M freestyle at the Pan American Games 2023 in Santiago, Chile. She took victory over US Virgin Islands swimmer Natalie Kuipers and Paraguay's Stefania Piccardo in a time of 2:10.91 on Sunday, 22 October. 
Collymore followed up with another outstanding performance on Monday, edging out Guyana's youngest Olympian Aleka Persaud by clocking a 59.87s to win Heat One of the 100M Freestyle.
Interviewed shortly after competing, Collymore was quite satisfied with her performance. "It was a really good race; it's a new personal best so I am really happy with the race. A lot of adrenaline," she said.
19-year-old Zackary Gresham came in second place in the men's 100M Backstroke event, but will not advance to the finals. "I wouldn't really fit in my best. I wasn't feeling my best. It is not my best swim, but I am still happy with the time. At this point in the season, it is a doable time. I just didn't have enough left to finish properly, but it happens," he said.
Collymore and Gresham earned qualifying times for the Santiago 2023 Games by competing in multiple events, including the recent World Aquatics in Fukuoka, Japan.
On Tuesday, 24 October both swimmers will compete in the 50M freestyle event and on Wednesday, Gresham will compete in the men's 200M individual medley. Coach Gerson Escobar accompanied them to Chile.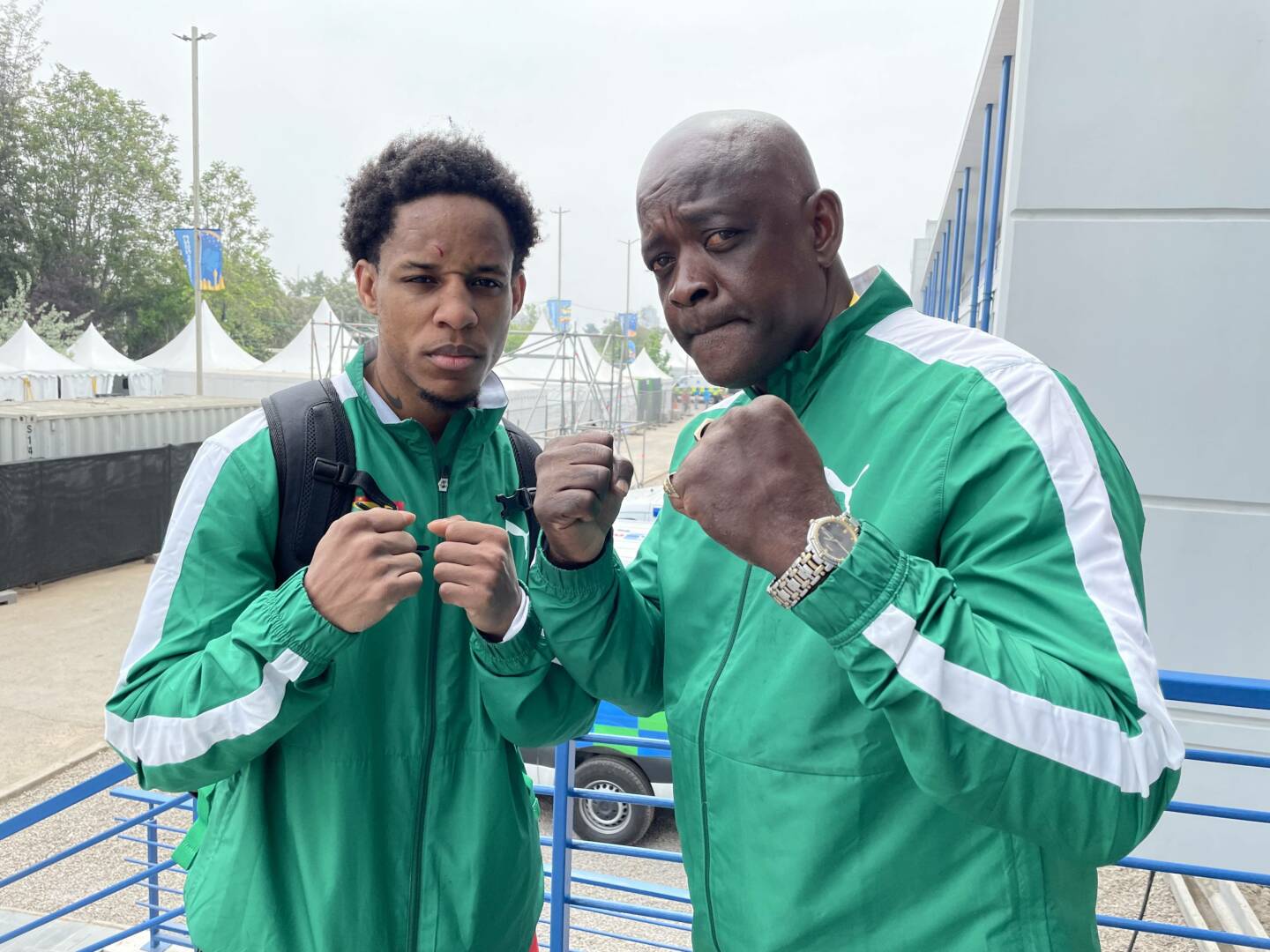 Meanwhile, National Boxer Tyshawn Jones on Sunday, was forced to forgo dreams of qualifying for the Paris 2024 Olympic Games after experiencing formidable Brazilian rival, Olympian Yuri Falcao Dos Reis, in the 63.5kg preliminaries. Jones, who is from New Jersey, has Grenadian roots through his father. On Sunday, the 33-year-old said that he was a bit disappointed in his performance, noting that his rival was more experienced and had the upper hand in the fight. Jones' fight was cut short in the final round after failing to assure the referee that he could continue fighting with just seconds on the clock.
National Boxing Coach Stephen Benjamin said this defeat is not considered a loss. "Making it into the third round is like a victory to me instead of being stopped in the first rounds, and I think he did excellent in defending himself, so to me it's like winning."
Jones' next competition boxing match is at World Games world qualifiers in Morocco.
NOW Grenada
is not responsible for the opinions, statements or media content presented by contributors. In case of abuse,
click here to report
.