October 2015 marked a significant milestone for 1 of Grenada's leading automobile dealerships. Hubbard's Motor Department, part of Jonas Browne & Hubbard (G'da) Ltd., celebrated its 20th anniversary of supplying Peugeot vehicles in Grenada.

To mark this achievement, on Saturday, 24 October, Hubbard's Motor Department held a Peugeot dedicated car show and exhibition at the Grand Anse Shopping Centre Car Park. All Peugeot car owners were invited to the show, which featured several models of Peugeot vehicles dating back to 1995, when the company first became the official dealer and authorized service representative for the brand in Grenada.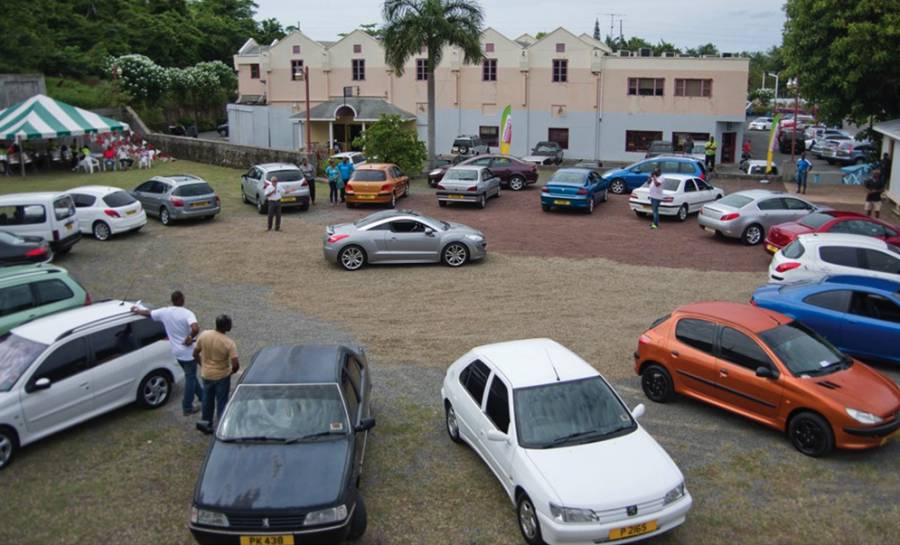 Peugeot began business in France in 1810 as a family-run operation that manufactured coffee grinders and bicycles. In 1889, the company built its first car. Over succeeding decades, Peugeot became one of the leading names in the automobile industry and developed a reputation for providing durable, high quality, efficient vehicles for personal, commercial and sporting uses.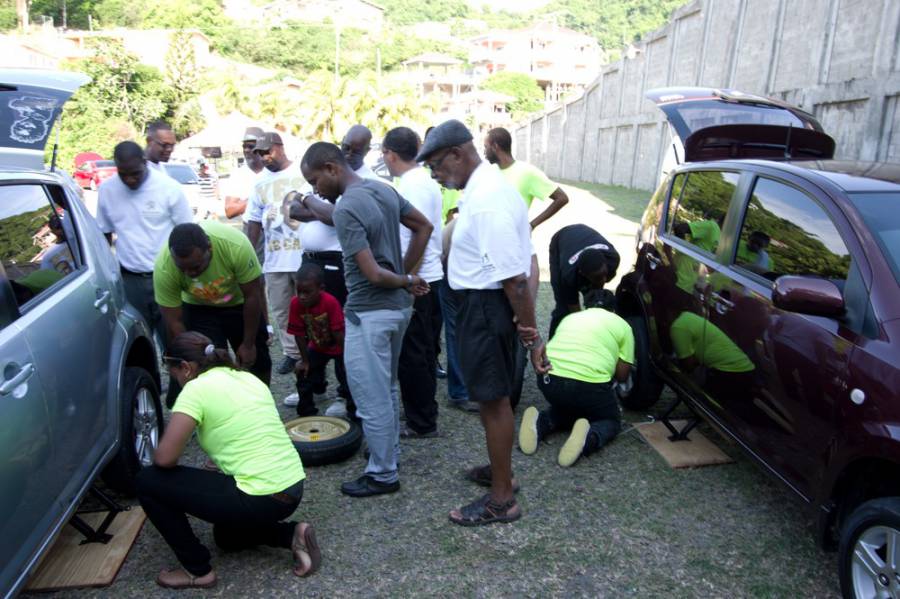 At the car show, several customers — most of whom have been Peugeot owners for many years — proudly displayed their vehicles. Hubbard's Motor Department also used the opportunity to reward attendees with prizes which included free vehicle servicing, lubricants, refreshment vouchers, and a grand cash prize of EC $1,000 for the oldest working Peugeot vehicle present at the event. Other Hubbard's customers and visitors to the car show were treated to fun activities and interactive games for which participants were also rewarded with prizes.
Commenting on the day's event, Mr Allan Bierzynski, Managing Director of Hubbard's, attributed the success of the Peugeot brand to the build, quality of Peugeot vehicles and customer loyalty. "Hubbard's sold its first Peugeot in 1995.  Over the last 20 years the Company has acquired a loyal customer base due to the top quality of the vehicles, and the excellent customer service experienced at our dealership. This car show has not only allowed our company to highlight the evolution of Peugeot in Grenada, but was also an opportunity for us to reward our customers in a fun and meaningful way" he said.
Long-standing Hubbard's customer and Peugeot owner of 19 years, Mr Leonard Hughes commended the company for their continued high levels of customer service and celebrating their achievement with their customers in such a personal and rewarding way. "I have been a customer of Hubbard's since I got my first Peugeot in 1996. The Peugeot 407 model I currently drive is undoubtedly the best vehicle I have ever had. Peugeots are a pleasure to drive, which is why I have remained a customer to date. The day's activities were enjoyable and I would like to commend the Hubbard's team for sharing their achievement with their customers" he commented.
The team at Hubbard's Motor Department looks forward to achieving their next historic milestone, and remains committed to delivering exceptional customer service to Grenada's motoring public.
NOW Grenada
is not responsible for the opinions, statements or media content presented by contributors. In case of abuse,
click here to report
.