by Linda Straker
GTUC called for an end to violence in Palestine on 17 November
Grenadians for Justice organised "March for Palestine" on 20 November
Group letter will be sent to embassy via registered mail

The Embassy of the United States of America in Grenada refused to accept a letter from a group of protesters calling for a ceasefire in Gaza, instead, recommending the group submit the letter to its office using traditional mailing services.
"We are going to do that sometime soon, maybe as soon as today and it will be done via registered mail," said Siddiqui Sylvester, a member of the ad hoc group Grenadians for Justice which organised the "March for Palestine" on Monday, 20 November 2023.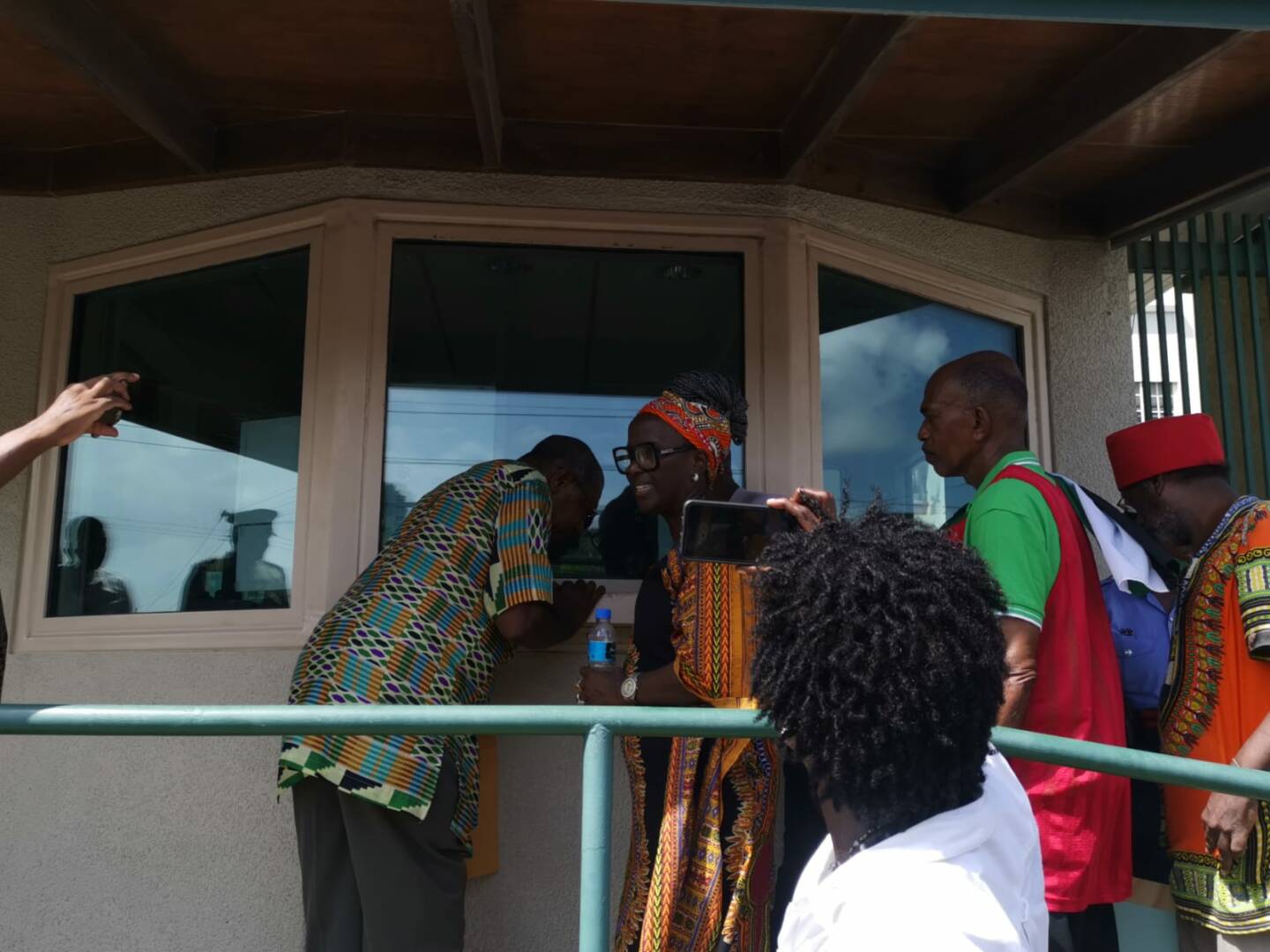 Before presenting the letter at the security gate, Sylvester publicly read the letter which was addressed to Frances Herrera, Principal Officer at the embassy. "Your government has consistently blocked motions at the UN designed to hold Israel accountable including recent calls for an immediate ceasefire," said the letter which urged Herrera to convene their concerns and desires to her superiors.
Among the protestors were senators Andre Lewis and Salim Rahaman, 2 current members of the Upper House of Parliament as well as former senator Rolanda McQueen. They called for an end to the atrocities which began on 7 October.
Senator Lewis is President of the Grenada Trades Union Council (GTUC), which on 17 November, issued a release calling for an end to the violence in Palestine. "The GTUC calls on the international community and in particular the United States of America, to do everything within their power to put an end to the killing by Israel of innocent and unarmed people in Palestine," said the release.
"The GTUC is very concerned that the continued indiscriminate bombings by Israel will make life very much unbearable for a people who have held in prison-like conditions for decades upon decades," said the release, which called on the United Nations and the United States of America to ensure that food, water, electricity and medicine be immediately available to the people of Palestine.
NOW Grenada
is not responsible for the opinions, statements or media content presented by contributors. In case of abuse,
click here to report
.