Very late in the day, Samuel Ogilvie and Ian Friday were informed that their short film, Syncretism in Kayryouacou, has been accepted as an official entry in the Trinidad and Tobago Film Festival (TTFF).

This performance art video installation takes a unique look at the influence of Shakespeare Mas from Carriacou, and the modern take on dealing with contemporary issues. It was first seen in the Grenada Pavilion in 2022 at the Biennale di Venezia in Venice Italy. More than 100,000 people visited the pavilion, and this short film certainly caught their attention.
The ongoing work of these two creatives can be seen in Grenada and abroad. Sam Ogilvie is an artist, actor, video production, poet, and musician. He also made an appearance at the launch of the Grenada Pavilion in Venice in 2023 in collaboration with opera singer Melinda Hughes. It was a most unusual sight to hear opera in a boat house— they made a memorable impact.
That pavilion is open in Venice until 26 November, and it is free to visit.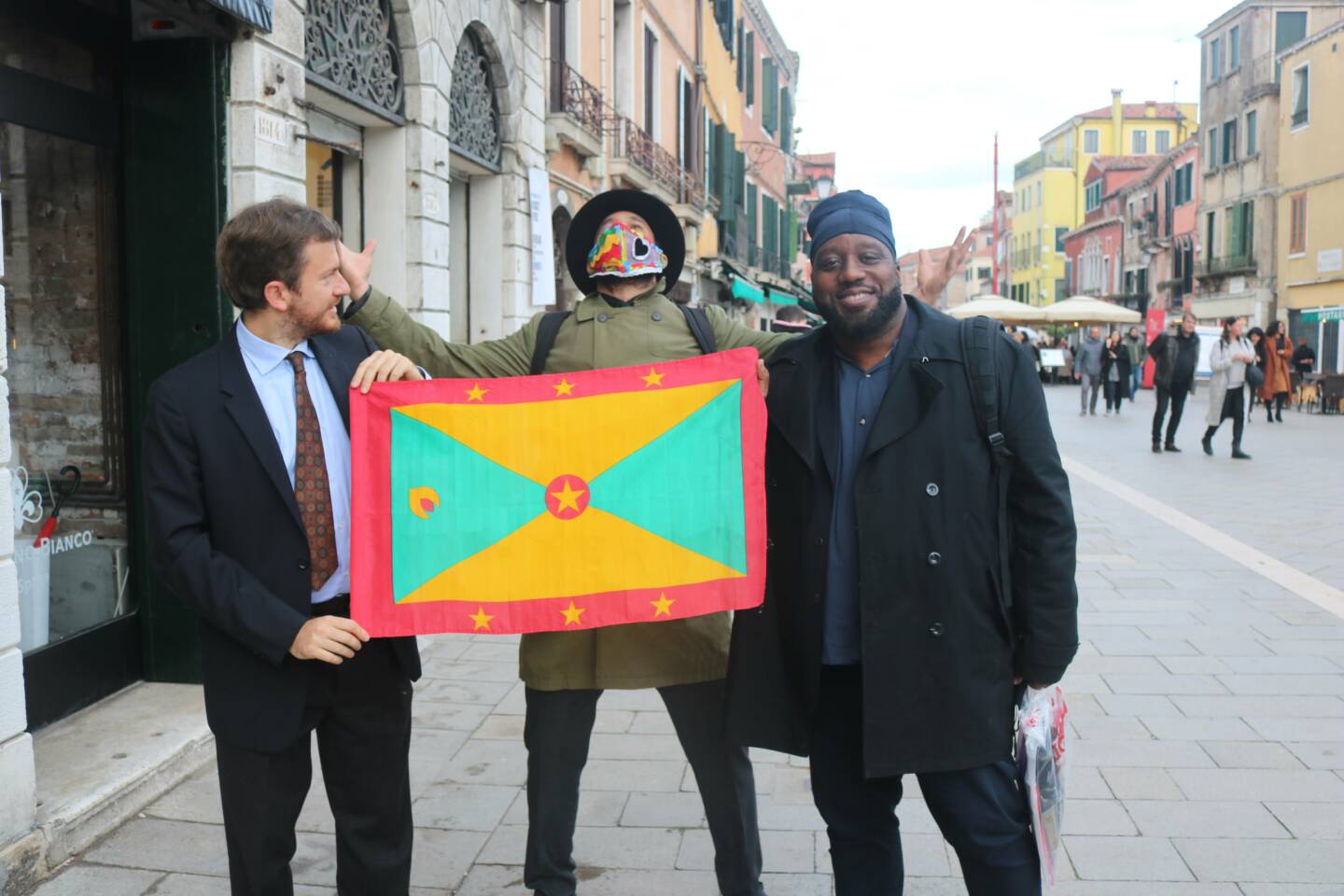 Ian Friday is an international DJ and travels to perform all over the world. The pandemic found him for an extended stay with his family in Grenada, where he stayed and worked with Sam to create this intriguing piece of work.
It will show in the TTFF today, 26 September. Short notice, but well worth the effort to see it.
Grenadians will also have the opportunity to see it at the 12N 61W Film Festival in Grenada in October, where it also will be screened. A great encouragement for these 2 creatives!
The long reach of Grenada's participation at the Biennale di Venezia is only starting to be felt — much more to come!
GAC
NOW Grenada
is not responsible for the opinions, statements or media content presented by contributors. In case of abuse,
click here to report
.