by Linda Straker
Homicide and Assault among crimes on the increase
1.4% increase in harm offences and 6.6% in assault offences
12 homicides recorded, of which 10 are murders and 2 are unsolved

Police in Grenada have disclosed that while the country experienced an increase in violent crimes during the first quarter of 2023 when compared to the previous year, there appears to be a reduction as of May. Among the crimes on the increase are Homicide and Assault.
"According to our quarterly report at March 2023 there was an 8.4% increase in crimes," said Ryan Hall, Officer in Charge of the Criminal Investigation Department (CID). However, by the end of May 2023, "There has been a reduction by almost 2%," he added.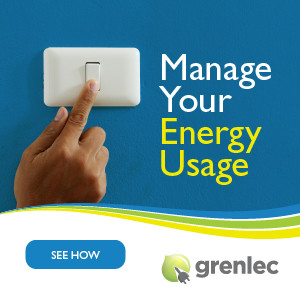 Sharing data on areas experiencing a growth in crime, during a Police news conference on Friday, Hall said, "There has been a 1.4% increase in harm offences and 6.6% in assault offences. At present, we have recorded 12 homicides of which 10 are murders, and 2 are unsolved and continue to be vigorously investigated," he said. He reminded the public that Dwayne McIntosh, who is the main suspect in a homicide, is a wanted man.
Property crimes posed the greatest challenge for the Police in terms of detecting and Hall disclosed that during the first quarter, there was a 21% increase in property crimes. He called on homeowners to take measures that will reduce their risk of becoming victims of property crimes.
Assistant Commissioner of Police Vannie Curwen, who is in charge of Crimes said that since the start, the uptick in violent crimes is mainly among our young people. "However, our fortune has become a little better as we approach May of 2023 when we start seeing a 20% contraction of the first quarter of 2023," he said.
"Our murder rate for this year has already surpassed our 2022 figures and we are still 5 months out to the end of the year. Gun-reported crimes are also showing their ugly heads across the country forcing us to respond in ways we have not had to before," he said, praising citizens for assisting the police in solving crimes.
"Comforting to us, though is the fact that we have had overwhelming cooperation from the public, which has allowed us to confiscate several illegal firearms making our streets safer for the enjoyment of all," he said.
NOW Grenada
is not responsible for the opinions, statements or media content presented by contributors. In case of abuse,
click here to report
.