A Grenadian film has won 3 awards at 2 international film festivals.

The film, Over-ride: Narc-Island, produced and directed by Fragrance Francique, won an award for Best International Feature Film at both the Venus International Film Festival and Vision International Film Festival. Additionally, the film received a Special Mention Award from Vision International Film Festival for best Horror/Thriller Movie.
Over-ride: Narc-Island was filmed entirely on location in 2021 in St Andrew and features a cast of first-time Grenadian actors. Author David Ambrose, the late Michaia Williams, Dexter Joseph, retired educator Valentine Pascal, Ijah Peters, and Glendon Joseph play the leading roles in the movie. In the film, 2 slackers terrorise a hard-working farmer who they know and work for, by stealing his livestock and produce. The farmer eventually takes matters into his own hands when the police could not solve the praedial larceny case.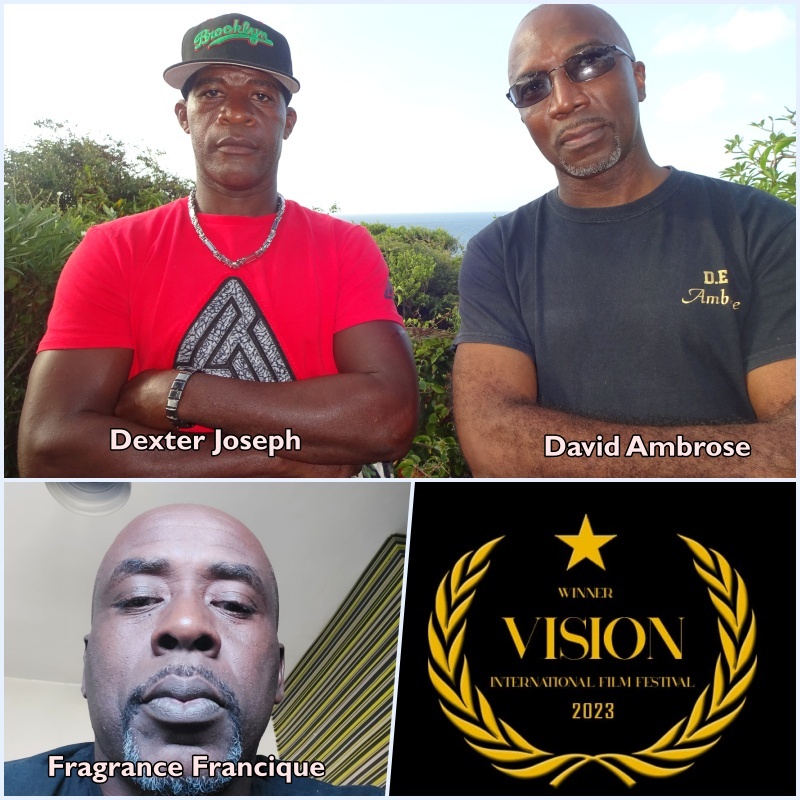 Director/Producer Francique described the moment when he first received the notice that his film had won the awards as "overwhelming". He paid tribute to the cast who came together just after the Covid-19 lockdown had ended to begin filming. He explained that it has been a long journey from his early days of making videos to having his film get some international recognition. He thanked the people of Tivoli, La Poterie, Ahoma, Moya, Dunfermline, and Carriacou for supporting the production of the movie. Francique disclosed that the post-production was done by Ubani Danvers in Antigua, and expressed gratitude to Danvers and his team for doing a great job bringing the film to life.
Lead actor Ambrose remarked that doing the film was hard work but fun. He cited the camaraderie that existed among the actors that made the film flow so smoothly. It was his first feature film, but he had worked with Francique in 2020 to shoot a film short called Mad Thoughts. Both Francique and Ambrose noted that this was a bitter-sweet moment as co-star Williams, who died as a result of a car accident in 2021, was not around to celebrate with the team.
Ambrose, who is also one of the Executive Producers of the film, plans to show Over-ride: Narc-Island in at least one cinema in Grenada in September. He shared that the movie is currently streaming online on cubestream.com.
NOW Grenada
is not responsible for the opinions, statements or media content presented by contributors. In case of abuse,
click here to report
.