by Curlan Campbell 
Dr Koo was guest speaker at 8th Annual Carol Bristol Distinguished Lecture Series
Mr Killa raised personal challenges faced when seeking loan to pursue business venture
UWI lecturer impressed with Government initiatives to empower creatives
Banking and other financial institutions are encouraged to consider allowing creative entrepreneurs to use their intellectual property as security for loans/overdraft facilities in much the same way as physical property. This recommendation came from Lecturer and Deputy Dean for Graduate Studies and Outreach at the Faculty of Law, The University of the West Indies (The UWI), St Augustine, and WIPO Consultant Dr Justin Koo. Koo was Wednesday's guest speaker at the 8th Annual Carol Bristol Distinguished Lecture Series at the Radisson Grenada Beach Resort under the theme "Using Intellectual Property Tools to create value for Entrepreneurs in the Creative Industry, with a focus on Women and IP: Accelerating Innovation and Creativity.
Dr Koo's recommendation came after Grenada's internationally recognised soca artist Hollice "Mr Killa" Mapp raised the personal challenges faced when seeking a loan from a financial institution to pursue a business venture.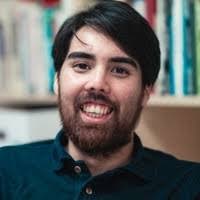 During his lecture Dr Koo specifically addressed banking and other financial experts in the room, alerting them that in a digitised world, IP assets can serve as collateral or security for debt finance, evolving with the times. "So how is it the case that if I create works, and I wanted to get a loan that I can't get a loan," he said. "I'm urging the Cooperative Bank of Grenada to start considering security on IP. So instead of you requiring, let's say, collateral in the form of a piece of land or house, if and Mr Killa talked about today, when Mr Killa comes into the bank and wants to take a loan for a new creative project, we should be looking at things like his back catalogue of works."
While securing sustainable finance is critical to the development and growth of any business, Dr Koo believes it unfortunate that commercial lending practices are still more favourable to those businesses holding tangible assets, such as property, to use as security. He stated that it is time commercial banks establish a framework in which lenders more readily recognise the value of intangible assets. "We have artists in all forms. So whether you're a musician, performer, singer, or songwriter that has a back catalogue of IP. We see that there are artists who pass on their estates worth hundreds of millions of dollars posthumously just because of the sole value of their music. That's the kind of money we're talking about with intellectual property."
"So we shouldn't be limiting ourselves to the traditional brick-and-mortar world that we were born and grew up in. We have to move on and evolve with the times that it's no longer the case that everything has to be about physical structures," he continued.
The UWI lecturer stated that he was impressed with the initiatives currently being taken by Government to start the process of empowering their creatives through modifying their legislative framework. 
Legislative reviews undertaken by the Ministry of Legal Affairs include Grenada's Trademarks Act No. 1 of 2012 and the Patents Act No. 16 of 2011 to ensure that local innovators have an added level of protection for their intellectual property. 
Dr Koo also referred to Section 28, subsection 5 of Grenada's Copyright Act which deals with IP work produced during employment. According to the Act, any intellectual property created during employment is owned by the employer. This he said, should be among the legislative changes reviewed by Government. "If you create a copyrighted work in the course of your employment, guess who owns the copyrighted work? Your employer. And that's one of the legislative changes I'm going to suggest we make because I think that provision is out of sync with the whole push to be pro-author and pro-creative. So you need to figure out, do I actually own the intellectual property that I'm working with? Because it might be the case that somebody commissioned you to do a work and you signed a contract? How many of you read the contracts that you sign?"
He has also urged the relevant authority to start the discussion on the process to allow local creatives to come in and have their IP evaluated. 
"So you can move from absolute obscurity to being right in the limelight and everybody wanting to invest in you. And this is how it works in the real world," Dr Koo said. "No one wants to buck a horse that isn't already winning. So we have to make the best of what we have our resources together, make the framework and create the, you know, the infrastructure. And once it starts to make money, once it starts to be successful, all of a sudden, everyone wants to invest, because everyone wants to back a winning horse."
"I'm impressed with the approach that Grenada is going to take… I've been playing with in my mind as to how you can use intellectual property to actually affect the GDP, actually affects real trade, actually affect real lives. Because for me, I live in a sort of ivory tower for a lot of bits, researching IP. But what I want to do is really show people that you can take this intellectual property, these rights, these laws and make a difference in the real lives of people," he added.
Dr Koo demystified the abstract concept of intellectual property rights, reinforced the need, and provided the roadmap for developing countries such as Grenada to shift toward a knowledge economy or industries based on innovation and intangible assets. 
The 8th Annual Carol Bristol Distinguished Lecture Series is named after recently deceased lawyer Carol Bristol QC who served The University of the West Indies in various capacities for over 40 years. Dr Koo was previously a Teaching Fellow at University College London and a visiting lecturer at King's College London, where he completed his LLM and PhD degrees.
NOW Grenada
is not responsible for the opinions, statements or media content presented by contributors. In case of abuse,
click here to report
.