Re-invitation for prequalification for the installation of an IT-supported Asset Management System
in the Water Supply and Sewerage Sector of Grenada

The following request is a Re-invitation for the prequalification of firms to solicit proposals for the Installation of an IT-supported Asset Management System in the Water Supply and Sewerage Sector of Grenada.
Firms that have already submitted Pre-qualification documents are encouraged to submit additional information that may have been previously omitted.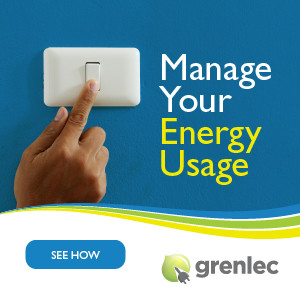 ---
The Government of Grenada, in partnership with the German Development Corporation (GIZ), is implementing the Project Climate-Resilient Water Sector in Grenada (G-CREWS). The project is jointly financed by the Green Climate Fund (GCF) and the German Federal Ministry for the Environment, Nature Conservation and Consumers Protection (BMUV), under its International Climate Initiative (IKI) and the Government of Grenada, with the main objective of increasing systemic climate change resilience in Grenada's water sector.
The National Water and Sewerage Authority (Nawasa) is a statutory body responsible for the municipal water supply and wastewater management on the island of Grenada.
The purpose of this Request for Prequalification (RFPre) is to solicit proposed solutions for software and services to meet Nawasa's integrated digital solution for:
Improving the operations of the departments Transmission and Distribution (T&D), Planning and Development, and Production and Quality (P&Q) toward a more digital and integrated IT- supported Asset Management.
Addressing significant aspects of the company's Non-revenue water (NRW) concerns
Improving customer service delivery
As part of the project, Nawasa has decided to implement effective Asset Management (AM) Practices with the main objective of improving its level of service and business performance through adopting an integrated approach to monitoring, operating, maintaining, upgrading, and disposing of assets cost-effectively.
It is considered important that AM practices will be implemented in parallel with the new infrastructure projects so as (a) to be able to capture the works in the Asset Registers in a timely manner both for Technical and Financial purposes and (b) to build capacity within the organisation to be able to manage, operate and maintain the newly acquired assets.
The overall benefits expected are:
Improved management in terms of technical and financial asset registers, preventive maintenance, data and evidence-based management decisions, best practice standards, procedures and workflows
Better services in terms of improved customer services, service delivery (pressures, quality, less breakdown time)
Financial benefit in terms of increased revenues, reduced wastage and internal leakage, reduced maintenance and rehabilitation costs
Specifically, the project aims to provide a solution that can address the following:
Installing a comprehensive software package to assist on the improvement of the Asset Management, Operation and Maintenance, Non-revenue of water and customer services
Secure linkages to the existing billing software
Having a combined GIS/Data Management System based on respective GIS software prescribed needs, with linkage to operation and maintenance, customer and financial databases
Ensure the use of digital forms as much as practically possible for ease of workflow, including work orders and asset management
Requisite GIS-oriented training on aspects of the proposed software solution and integration
We are interested in a modern system architecture that promotes the exchange and extraction of information by utility staff. The replacement of Nawasa's current financial software is not within the scope of this procurement. Experience integrating with NorthStar CIS (Customer Information System), or similar systems is preferable.
We estimate that the implementation of the solution will take approximately 18 months to complete. Based on a comprehensive analysis of the current situation (procedures, existing software, capacities) the implementation project will include all internal and external activities required to configure and deploy the new application as well as technical specifications and tasks for building and maintaining system interfaces, and integrations with critical utility applications (financials, GIS, outage management, SCADA, etc.).
The following criteria will be considered in the prequalification phase:
Experiences in advisory services in the context of Asset Management of Water Companies (20%)
Experiences in software development in context of Asset Management of Water Companies (60%)
Size of company (staff size and annual turnover) (20%)
Any COMPANY who is interested in providing the above-mentioned services is requested to submit the documents listed below:
Note: All documents have to be organised according to the below scheme and shall not exceed the below-mentioned number of pages.
Provide introduction of the company and/or the consortium applying (max. 2 pages)
Provide the copies of original documents defining the constitution or legal status, place of registration (Company Certificate), principal place of business and written power of attorney of the signatory. All documents should be updated. (max. 6 pages)
Provide main references of accomplished similar projects within the last and not more than 3 years. (max. 10 pages)
Provide the total value of services performed for each of the last 3 years. (one page per year)
Statements of financial capacity showing annual turnover within the last 3) years (Statement of turnover or annual tax statement of the last 3 years) (one page per year)
Provide numbers of and specification of own key employees (max 10 pages)
Provide proof that the consultant is observing international labour laws (one page)
Provide Affidavit that the firm has not been blacklisted by any Government, Semi -Government, international development institution and private institute nor involved in any litigation in the current or during the last 3 years must be recently released. (one page)
After receipt of all documents, Nawasa will prepare a short list of maximum 8 eligible bidders to submit their technical and financial offers.
Nawasa reserves the right to check other sources available to verify information submitted in the pre-qualification applications. If an Applicant knowingly makes a misrepresentation, or an omission of a material fact, in submitting information to Nawasa, such misrepresentation or omission may be sufficient grounds for denying pre-qualification to that Applicant, rescinding the Applicant's pre-qualification, rejecting an Applicant.
The selection of shortlisted bidders will be done according to the criteria mentioned before.
Based on their Expression of Interest, the short-listed COMPANIES will receive a Bill of Quantity as well as the Terms of Reference to prepare financial offer.
Nawasa requests eligible bidders to submit their Expression of Interest and the above-listed documents to [email protected] and in cc: [email protected] and [email protected]. Please make the subject line of your email communication: "PQ – IT-SUPPORTED ASSET MANAGEMENT".
Bidders are advised that they are not required to submit any technical or price offer, or any unrequested documents. Kindly note that the request for the offer with all relevant information will only be sent to the short-listed bidders.
Prequalification documents should be sent to NAWASA as electronic file, no later than Tuesday, 11 April 2023. Please make sure to get an acknowledgement receipt response after sending the documents.
Contact Information
Name: Whyme Cox
Title: Manager, Planning and Development Department
Address: PO Box 392 Lucas Street, St George's, GRENADA, WI
Phone: +1 (473) 440-2155, +1 (473) 440-3468, +1 +(473) 459 -2703
Email: [email protected], [email protected] , [email protected]
Web Site: http://nawasa.gd
NOW Grenada
is not responsible for the opinions, statements or media content presented by contributors. In case of abuse,
click here to report
.