Born out of the vision of the Laundry Manager at Sandals Grenada Resort Doreen Baptiste the New Life Organisation's (Newlo) Hospitality Department has received a suite of kitchen appliances, service utensils and equipment to bolster the capacity of the institution to help its students chart a career in the fastest recovering industry — tourism.

More than 250 food preparation, bartending and restaurant service students are now better able to execute their practical training on newly acquired food preparation, cookery and serving equipment.
The project forms part of 40 sustainable programmes of the Sandals Foundation to mark the 40th anniversary of Sandals Resorts International. Project ideas included recommendations from its resort team members under 6 core areas connected to the tourism industry.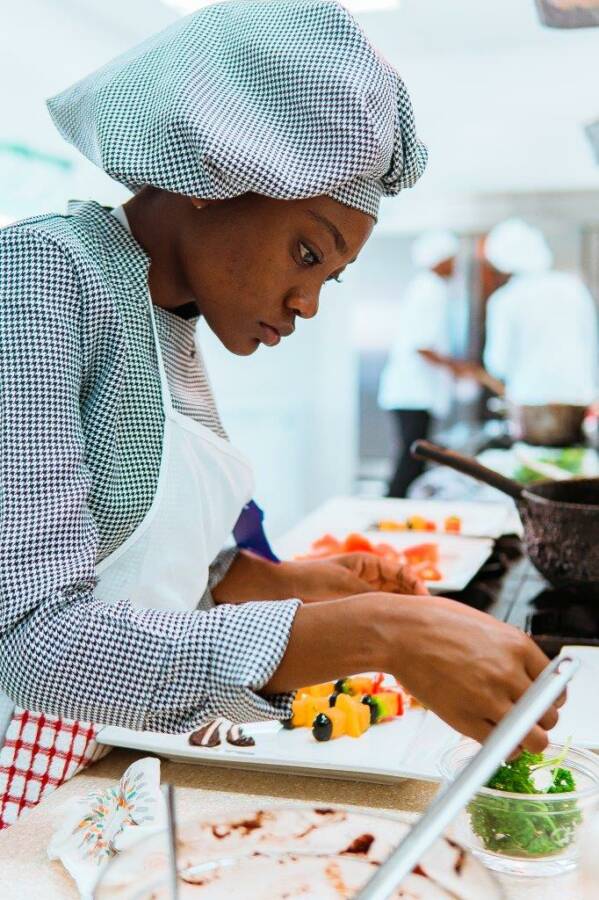 Identifying hospitality training and skills development as her thematic area of interest, Laundry Manager and avid Sandals Foundation Ambassador Doreen Baptiste explained the rationale for her nomination of Newlo for support. "I chose Newlo for my team member support project because I wanted to give back to the community, and Newlo gives second chances to sometimes forgotten young persons in our community."
"By equipping this life-changing Hospitality Art Department with the tools and equipment needed for training, students of all ages will be able to develop the vocational and unparalleled life skills needed to chart their career in this industry that I love," said Baptiste.
Established after the Grenada Revolution in 1984, Hospitality Services Instructor Shelly Belfon-Frank explained the unique service of Newlo. "Our students are students you would most times consider underprivileged. Many probably have not completed primary and tertiary institution. We welcome them here and give them a second chance."
"Supplies for training and resources," Belfont-Frank continued, "are not always readily available so we gladly welcome the support of the Sandals Foundation because of the benefits that will come after. Our programme tailors to the trainee with low self-esteem, the trainee who does not have confidence and the trainee who doesn't know where they belong in the society. This support will further add the life skills they are learning here, building their confidence and preparing them fully for the world of work."
Sandals Foundation
NOW Grenada
is not responsible for the opinions, statements or media content presented by contributors. In case of abuse,
click here to report
.