This year's District 3 Child Month March sent a serious message to the Grenadian community that there is a zero-tolerance policy in effect for child sexual abuse, an issue that has become part of the national conversation.

The march, held on 26 October 2017, was centred around the Child Month theme, 'Sexual Abuse is a Crime. Stop it Now!' It was organised by the Ministry of Education and Human Resource's District 3 school's supervisory team, in collaboration with principals in the district.
Acting District 3 Education Officer, Kathy Ann James, said approximately 20 schools within the district were engaged, with an estimated turnout of almost 1000 participants.
"I think it's one of the biggest turnouts we have ever had in the district for any march and I think also because of the topic – because of what we are seeing happening in our country – our schools decided we really want to let our voices be heard," James said.
The march began at the long wall in Soubise and continued into and around the town of Grenville. The drum corps from the St Joseph Convent (SJC), the St Andrew's Anglican Secondary School (SAASS) and the Grenville Secondary School participated in the march. There were numerous creative chants, placards and costumes addressing the issue of child sexual abuse, by pre-school, primary and secondary school students.
James said, "We wanted them to tell a story – to show what is really bothering them and how it should be stopped."
The Ford Pre-Primary School received the first place trophy for their detailed portrayal of the child month theme. Teacher-in-Charge, Ford, Pre-Primary School, Ellen Richardson, said "We sectionized the march. At the front we had a banner which states that we want the children's innocence to prevail to the altar."
In keeping with this, Ford Pre-School showed portrayals of a traditional bride and groom; pedophiles arrested by the police, on their way to court and as wolves in sheep's clothing; a portrayal of lawyers to execute the law and children in school uniforms, representing minors who should be protected.
"They really put out and I must say congratulations to Teacher Ellen," James said.
Coming in second and third for their portrayal of the child month theme were the Telescope Primary and St Andrew's Methodist schools respectively. Many bystanders stopped to view the march, as it proceeded along the route, with some civilians taking photos and videos of the creative displays.
Ministry of Education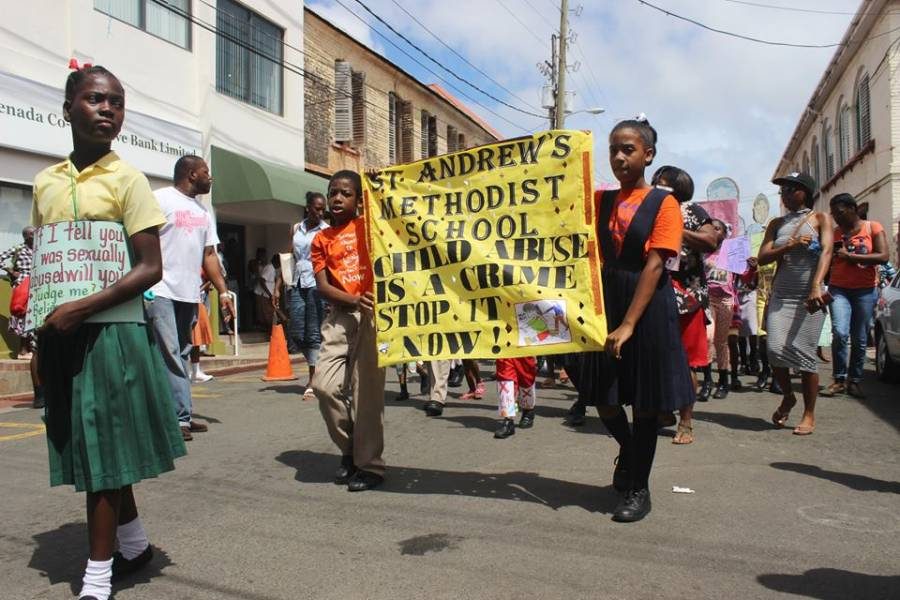 NOW Grenada
is not responsible for the opinions, statements or media content presented by contributors. In case of abuse,
click here to report
.