by Linda Straker

Alex Phillip, Supervisor of Elections, has confirmed that Governor-General Dame Cécile La Grenade has revoked the appointment of 7 Registration Officers. A Registration Officer is the person tasked with the responsibility of overseeing the day-to-day operations of a constituency's Parliamentary Elections office.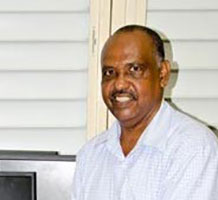 Phillip said that the People's Representation legislation, which governs the Office of the Supervisor of Elections, gives the Governor-General the right to appoint these officers annually. and at the same time, the power to revoke the appointments.
"The law provides for her to act in her own deliberate judgement, and all my office did was to forward the letters to the affected persons on her behalf," Phillip said on Monday.
The constituencies affected are St Andrew South East, St Andrew South West, St Andrew North East, St Andrew North West, St George South East, St John, and St Patrick East.
Phillip also confirmed that Deputy Supervisor of Elections Ada Holder tendered her resignation. He was tight-lipped as to whether her resignation was linked to the decision of the Head of State. "Yes, I can confirm that Mrs Holder has indeed resigned, and that is all I will say. Her appointment was not revoked by the Governor-General, but she resigned as of last Friday," he said.
The Governor-General will now have to appoint new persons to fill the vacancies.
At present, the Parliamentary Elections Office is an independent office which reports directly to the Office of the Governor-General. The Referendum for Grenada Constitution Reform on 24 November 2016 had proposed a bill providing for the creation of an Elections and Boundaries Commission to operate as an independent body. However, Grenadians voted "No" to the bill and all the other 6 bills.
NOW Grenada
is not responsible for the opinions, statements or media content presented by contributors. In case of abuse,
click here to report
.