The Grenada Government has endorsed and is finalizing preparations for the return of the once popular Miracle Eye Mission Programme.
Details in relation to the return and implementation of the programme were discussed last Saturday at the Venezuelan Embassy in Grenada among top Government and health officials from Grenada, Venezuela and Cuba.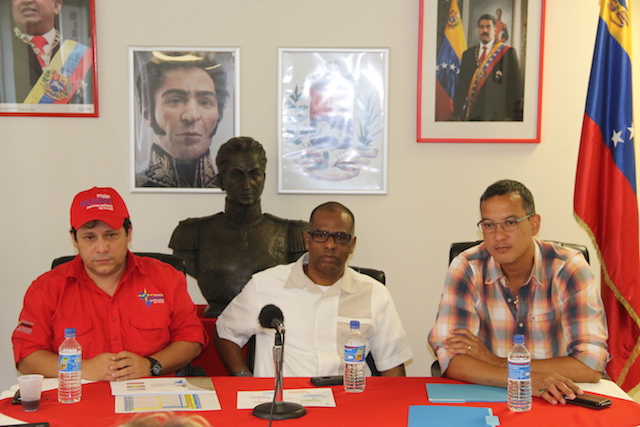 Miracle Eye, which is expected to begin later this year, was described as a reaffirmation of cooperation, integration and solidarity between the Governments of Venezuela, Grenada, and Cuba, said Venezuelan Ambassador to Grenada, Jorge Alfonzo Guerrero Veloz.
He said the "Miracle Eye" programme was conceptualized by former Presidents Fidel Castro and Hugh Chavez, to solve the differences that existed to allow the improvement of lifestyles in relation to eye services.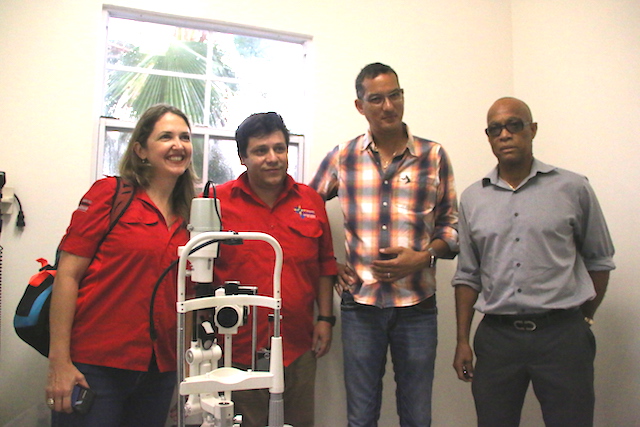 With the high success rates of the programmes in Panama and Antigua and Barbuda, Grenadians are highly anticipating its return, according to Health Minister the Hon. Nickolas Steele. While the meeting was in progress, several people showed up for attendance and to be registered.
The Grenadian Health Minister told the meeting that he was extremely proud to be part of the initiative, and added that the next step will be for the respective Governments and Embassy to ensure that the programme begins as quickly as possible, and reaches as many people as possible.
"You have our Government's commitment. We will do our part in Grenada to ensure that these individuals are here when you return with your doctors — that not only they (patients) will receive the benefits, but the message is spread of the benefits", Minister Steele told the high-level Government delegation. Under the next programme arrangement, 3 ophthalmologists, 2 internists, 2 officers of the mission, 2 support staff from PetroCaribe, and a translator will join similar staff from Grenada.
The programme will be executed from the newly redeveloped eye ward at the General Hospital, which Government funded under phase 2 of the General Hospital project.
Following Saturday's official meeting, the entire team toured the facility to see first-hand the new home of Miracle Eye.
GIS
NOW Grenada
is not responsible for the opinions, statements or media content presented by contributors. In case of abuse,
click here to report
.