By calling itself 'Pure', Grenada's tourism sector indicated that it is ready to walk the talk. This is the reason the 'Go Pure Action Group' invited 2 experts to teach members of the Grenada Hotel & Tourism Association (GHTA) how to turn close to 50% of their waste into an opportunity that's good for them, and good for the environment.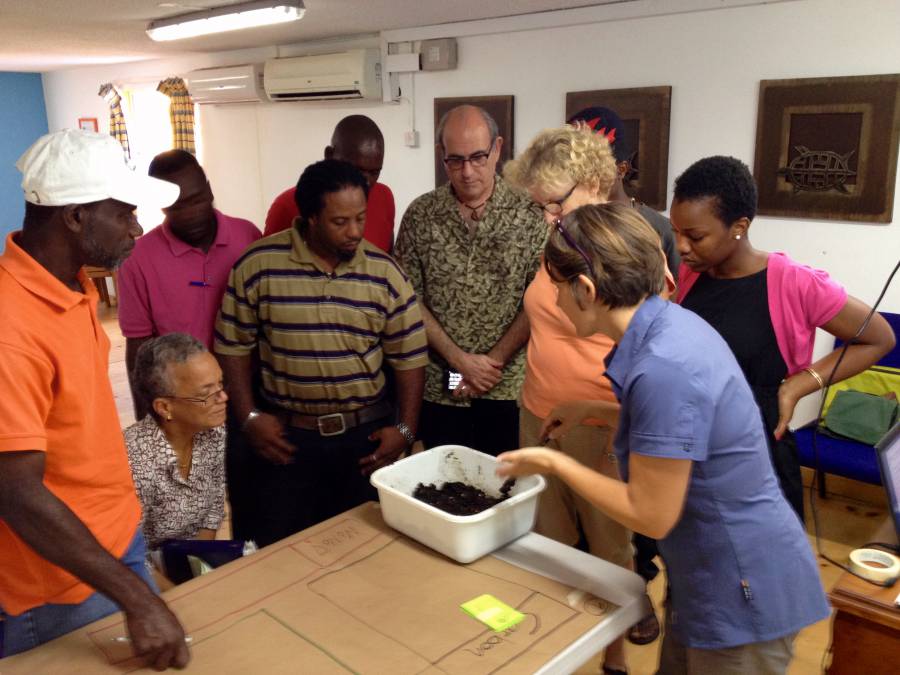 Composting is a critically important skill for tourism businesses, because it not only reduces waste going to the landfill; it also reduces the pollution that leaks out of the landfill once the garbage is there. If you've ever seen food rot, you will know that it creates liquids. The liquid from rotting food and organic material leaks out of landfills, and pollutes the environment around it for miles. When composting is done using the techniques taught at the workshop, the end product of what was once waste is high quality soil that can be used to support the landscaping demands of the hospitality sector.
14 persons attended the workshop, from gardeners to environmental managers employed in the industry, and their feedback indicated that they were very satisfied with the outcome. Most stated that they now feel more confident about what they are doing and know how to improve their own systems.
The GHTA is grateful to Environmental Engineer, Mrs Silke Rothenberger and Mr Augustine from the Ministry of Agriculture for their volunteered assistance in providing technical training to Members to help Grenada's tourism sector to 'Go Pure'.
GHTA
NOW Grenada
is not responsible for the opinions, statements or media content presented by contributors. In case of abuse,
click here to report
.