This week marks the start of a series of Carnival-related shows and events, which begin with the SpiceMas National Queen Show on Thursday, 6 August. Reigning Carnival Queen, 21-year-old Ebony Telesford of Vendomme, St George, who was crowned in August of 2014, is currently preparing to hand over the crown to her successor, who will assume duties of an ambassador for Grenada, her community and young women across our tri-island state.

Taking a look back over the last year, Ebony expressed her satisfaction with the positive contributions she has made throughout the communities, influencing the lives of children, young women, youth and those in need.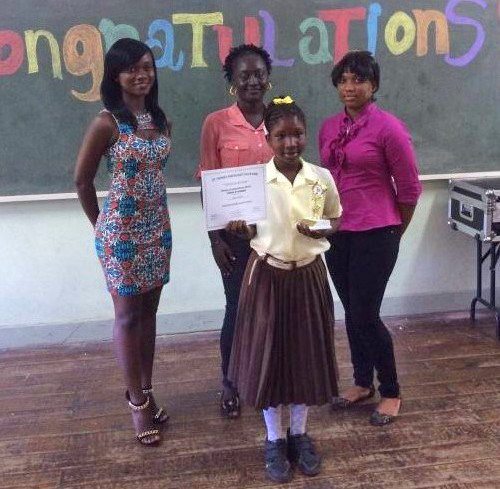 Shortly after being crowned, Ebony partnered with Mr & Mrs Brandon Jones, students attending the St George's University, for a food and clothing drive. The aim of the initiative was to reduce wastage of food and clothing items on the university campus and in the community, which could be donated to deserving persons. The food and clothing drive came to a close on 20 December 2014, with items donated to the Dorothy Hopkin and Queen Elizabeth homes for children on Christmas Eve. This was closely followed by Ebony's participation in a toy giving ceremony, hosted by Made in Grenada, which was held in Clozier, St David and a prize giving ceremony for essay competition organized by the St George North East Youth Arm.
Ebony was also delighted to provide a role model for youth by her participation in the Girls' Symposium, coordinated by the Ministry of Social Development and Housing. She expressed her enthusiasm for equality and the chosen theme "I Am Not a Thing. Equality and Respect for All. End Gender Based Violence Now."
Commenting on the initiatives she participated in and her increased involvement in the community, she said "Since my reign began I have had the unique opportunity to be involved in a number of activities and programmes. We each play a role in shaping the future of our communities and the youth, and I am pleased at the level of involvement my position as an ambassador for young girls and youth, allows me," she commented.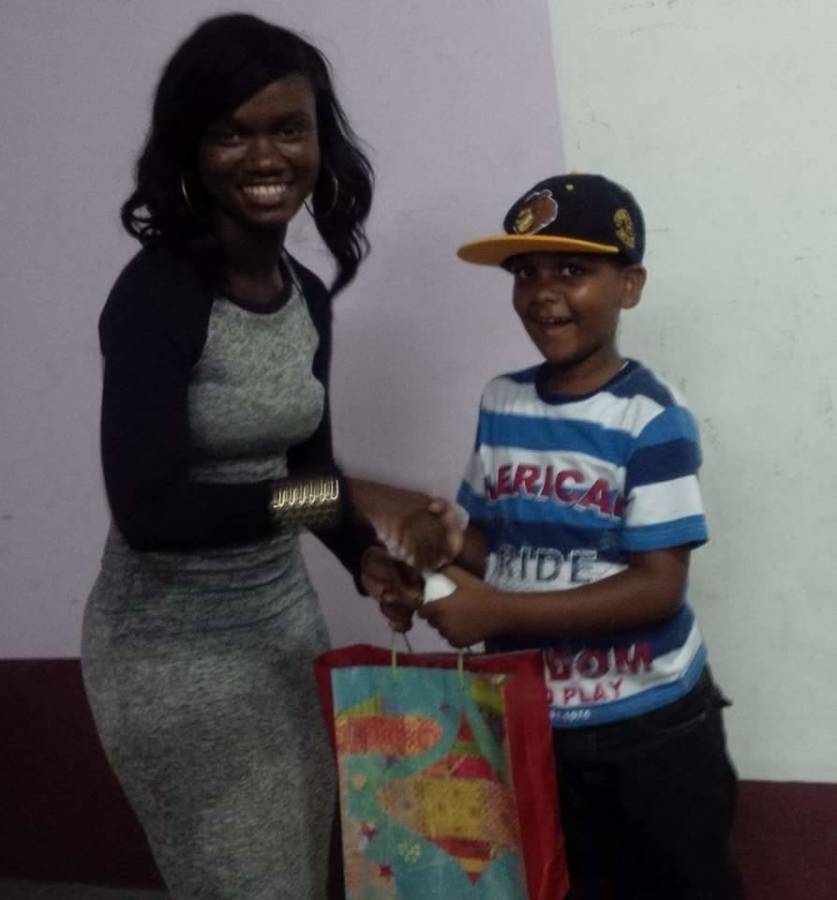 As the 6 contestants for the National Queen Show prepare to vie for the coveted title of Queen and Ambassador, Ebony imparts some of her experience and advice for the young ladies, who are each ambassadors for their communities "The whole experience of participating in the National Queen Show has benefitted me personally in a number of ways. I've gained experience and seen significant improvement in my public speaking, walking and posture, which have all contributed to increasing my self-confidence. These are also assets, which will also benefit me in my future goals and career. I encourage the contestants to be themselves, have fun and most importantly learn as much as they can from the experience" she said.
In addition to a score of prizes, Ebony also won a scholarship to attend the St George's University to continue her education. Ebony intends to pursue a career in International Finance Management, own her own business in the near future and to continue making a positive contribution in her community.
Featured photo: Ebony Telesford National Queen Show 2014 – Photo by Kelon Pascal
NOW Grenada
is not responsible for the opinions, statements or media content presented by contributors. In case of abuse,
click here to report
.