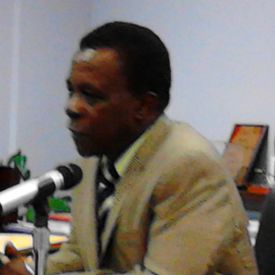 Lowering of the Income Tax threshold will be among new tax measures that the Grenada Government will announce on Wednesday, 30 October 2013 at 8 pm in a national address that will be aired both on radio and on television.
Prime Minister Dr Keith Mitchell, according to a news release from the Government Information Service, will report on the status of the homegrown structural adjustment programme and use the opportunity to announce some measures that will form part of the programme.
"He will report new figures on lowering the income tax threshold and provide a commencement date," said the release which confirmed that Dr. Mitchell will also share with the Nation, figures on soft loans and grants the country is expected to receive from international agencies, as well as technical and other financial support.
"He will tell the nation how Government is tackling the issue of tax delinquents and outline plans to collect outstanding revenue," the release adds. He will update the country on Government's waste reduction, such as cutting back non personal expenditure, international travel, cell phones and consultations with the social partners such as the Trade Union Movement; the Business Community and Non Government Organizations.
In a news conference following his recent meetings with IMF and other international donors, Dr Mitchell said that he expects fall outs from the measures his Government will adopt in order for the country to deal with its debt situation.
"I do not enjoy doing this at all, I wish I did not have to this," he told reports.
With regards to income tax, currently 30% is payable on earnings in excess of EC$60,000 per year, but under the new measures it is expected that the threshold will be lowered to as low as EC$30,000 per annum ($2,500 per month).
Upon taking up office in February after the General Elections, the Prime Minister declared that Grenada is unable to pay its debt and was seeking support from creditors for debt relief or forgiveness.
He told reporters that it appears that creditors have appreciated the need for debt relief but at the same time the country has to take measures internally. "In return the country shows that they are helping themselves to take the country out of the depressed state. When we expect people to help us, we must show that we are helping ourselves," he said.
NOW Grenada
is not responsible for the opinions, statements or media content presented by contributors. In case of abuse,
click here to report
.