by Linda Straker
From 3 April, Dennis Cornwall is Minister for Finance
Cornwall is former public service officer and former member of Ministry of Finance
Ministry of Public Utilities under Prime Minister's portfolio
Prime Minister Dickon Mitchell said his decision to reassign the ministerial portfolio of Finance to a new minister is to allow him to cross-learn and cross-train in different government ministries.
From 3 April, Dennis Cornwall, who was serving as Minister for Infrastructure and Physical Development, Public Utilities and Civil Aviation, Ministry of Infrastructure and Physical Development, Public Utilities, Civil Aviation & Transportation, became the Minister for Finance.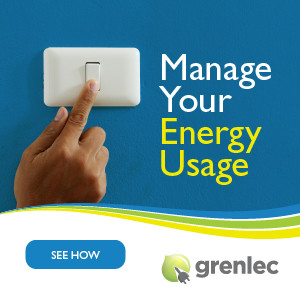 The Prime Minister said that Minister Cornwall is a former public service officer and a former member of the Ministry of Finance. "So, he certainly has the experience and expertise to competently manage together with the senior members in the Ministry of Finance," he said when he made the official announcement during a news conference on 4 April.
Prime Minister Mitchell described the change as "the reassigning" of a ministerial portfolio and explained that the move is aimed at giving him more experience in the public service system. "I have never worked in the public service, and prior to getting involved in politics, I have never worked for the Government save for the 2 years I taught at Presentations Brothers College. As Prime Minister, it is important for me to be able to get the opportunity to cross-learn and cross-train across different ministries," he said.
Referring specifically to the Ministry of Public Utilities, which will now be under his portfolio, the Prime Minister said it is a vast ministry with several statutory bodies delivering a number of services. "From energy to water to postal services to roads to government maintenance, etc., and so as that learning process it is important for me as well. I thought it will be important to give myself an opportunity as well to be able to learn and to manage some or other ministries and public utilities," he said.
He further said that there will be a review of government ministers' performances and the possibility of a future reshuffle. "As we review our performance, we are 9 months in government, I think I should start by indicating that all ministers, and I think senior management will in fact, be subject to review, and we collectively will be asking ourselves how can we better improve and manage the performance of the Government."
"Part of that also involves giving ministers the opportunity to experience and handle and manage different portfolios. As you are well aware, we are new ministers sitting in Government. We have never been a minister before, and we think it is absolutely crucial from as early as possible to give our ministers, including myself, including Minister Cornwall, the opportunity if the need arises. If there is an opportunity to do so, to be able to be cross-trained and to cross-learn the various ministries that we function," he said.
NOW Grenada
is not responsible for the opinions, statements or media content presented by contributors. In case of abuse,
click here to report
.