by Linda Straker
Francis would act as interim Chairman until one is appointed
Randal Robinson is Director of Post
Board reconstituted from 12 September 2022 to 11 September 2025

For the past 2 months, the Board of the Grenada Postal Corporation (GPC) has been headed by the Deputy Chairman, who is also acting as the Interim Chair of the Board.
Cabinet at its meeting on 19 September 2022, approved the Reconstitution of the Grenada Postal Corporation Board for 3 years, from 12 September 2022 to 11 September 2025.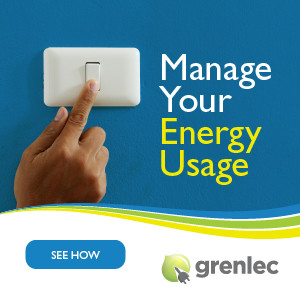 According to the 18 November 2022 edition of the Government Gazette, the post of Chairman of the 7-member Board is vacant; the other members are Adrian Francis – Deputy Chairperson, Cecil Belfon, Clevon Noel, Khary Delves, Paul McIntyre, and Vanessa Bromfield.
Francis, a retired public officer, is a past employee of the Postal Corporation and served as Chairman from 2008 to 2012.
The notice in the gazette further said that Francis would act as the interim Chairman until one is appointed. The legislation establishing the GPC says that the Board shall be responsible for formulating general policy regarding the functions of the Corporation.
"The Board shall in the formulation of policy have regard to — (a) efficiency and economy; (b) the social, industrial, commercial and general developmental needs of Grenada; (c) the desirability of improving and developing postal services and attendant operating systems; and (d) developments in the field of communications, banking and related fields," said the legislation which the Houses of Parliament approved in 1996.
The Corporation, which currently falls under the supervision of the Ministry of Finance shall provide postal services throughout Grenada so as to satisfy all reasonable demands or anticipated demands for such services on a strictly commercial basis.
Among its duties, the Corporation, which holds membership in the Universal Postal Union, has the exclusive right to provide postal services throughout Grenada and the exclusive right to permit and sell stamps in Grenada.
The Board was appointed in September and as of 3 October 2022 the members appointed Randal Robinson as the new Director of Post, on a one-year contract. The position became vacant because Roland Bhola, appointed to the position in October 2021, resigned following the change of Government on 23 June.
The legislation states that the Director shall be appointed by the Board on such terms and conditions as the Board determines and no person may be appointed to the office of Director without the written approval of the Minister who is responsible for the operations of the Postal Corporation.
NOW Grenada
is not responsible for the opinions, statements or media content presented by contributors. In case of abuse,
click here to report
.