by Linda Straker
Grenada joined OAS on 15 May 1975
Andall delivered national statement outlining Grenada's foreign policy priorities
Reiterated Grenada's commitment to OAS Charter
Foreign Affairs Joseph Andall is among delegates in Lima, Peru, attending the 52nd Regular Session of the General Assembly of the Organisation of American States (OAS) from 5-7 October 2022 at the Lima Convention Centre.
The session theme is "Together Against Inequality and Discrimination."
Ambassador Yolande Smith, Grenada's Permanent Representative to the OAS; Roxie McLeish-Hutchinson, Permanent Secretary in the Ministry of Foreign Affairs, and Cyrilla Steele, Foreign Service Officer Responsible for the Americas, comprise the delegation.
According to the OAS website, the participants will engage with counterparts from across the hemisphere to discuss key issues regarding strengthening democracy, promotion and protection of human rights, multi-dimensional security, and integral development, which are the key pillars of the OAS.
Andall, who is also Minister of Trade and Export Development, delivered the national statement outlining Grenada's foreign policy priorities on 6 October. He reiterated the commitment of Grenada to the principles and values espoused in the Charter of the OAS.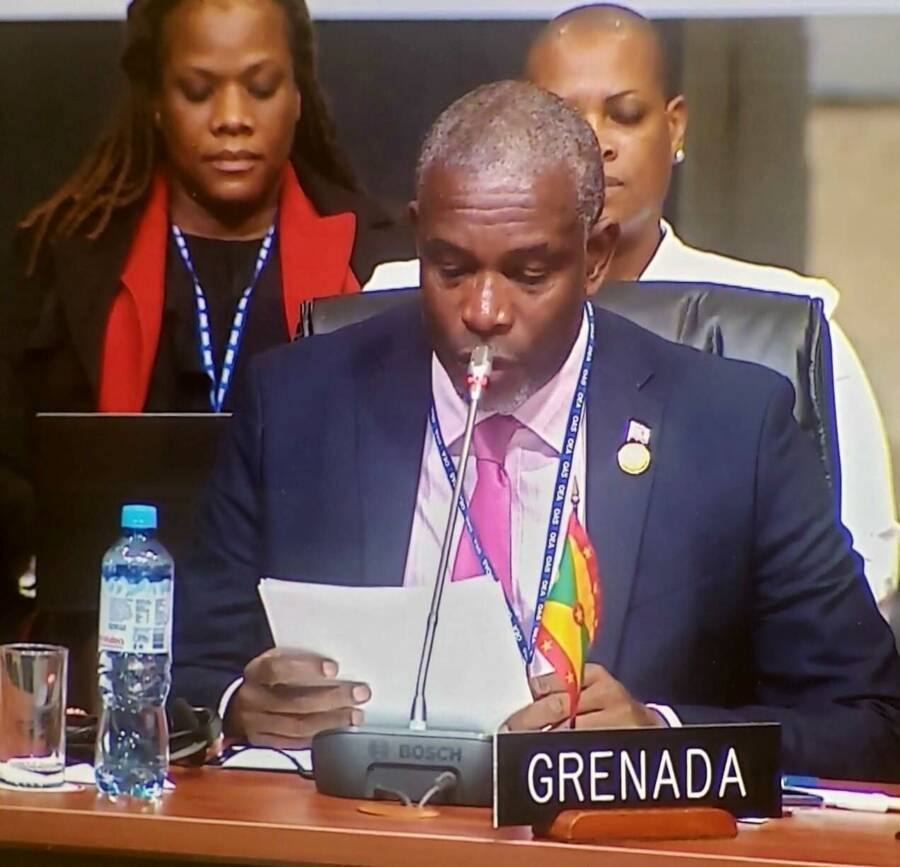 Grenada joined the OAS on 15 May 1975. The OAS General Assembly is a foreign minister-level meeting and is the supreme organ of the organisation of the 35-member state. In addition to what is assigned to it by the charter, its principal powers include deciding the general action and policy of the organisation, determining the structure and functions of its organs, and considering any matter relating to friendly relations among the American states.
It is empowered to establish measures for coordinating the activities of the organisation's organs, agencies, and entities among themselves and such activities with those of the other institutions of the inter-American system. It also strengthens and coordinates cooperation with the United Nations and its specialised agencies and promotes collaboration, especially in the economic, social, and cultural fields, with other international organisations whose purposes are similar to those of the Organisation of American States.
The OAS, founded in 1948, is the world's oldest regional organisation and the main forum for political dialogue in the hemisphere. This is the first time since the Covid-19 pandemic that the annual General Assembly is being held in person.
NOW Grenada
is not responsible for the opinions, statements or media content presented by contributors. In case of abuse,
click here to report
.