by Curlan Campbell, NOW Grenada
Joel Mark has decided to return to Grenada
Sailboat Ga'sietoe was damaged en route to the UK in June 2016
Received the Camerhogne Award in 2017 for his sailing achievements
After spending nearly 2 years in the UK soliciting funds to complete his solo journey around the world, Grenadian sailor Joel Mark has decided to return to Grenada, after failing to raise sufficient funds to repair his boat which got damaged en route to the UK on 22 June 2016.
Mark already made history for Grenada through his solo expedition across the Atlantic Ocean in 2006, when he was successfully delivered a boat to East Sussex in South East England. Since then he has made it his life's mission to sail around the world in his sailboat Ga'sietoe.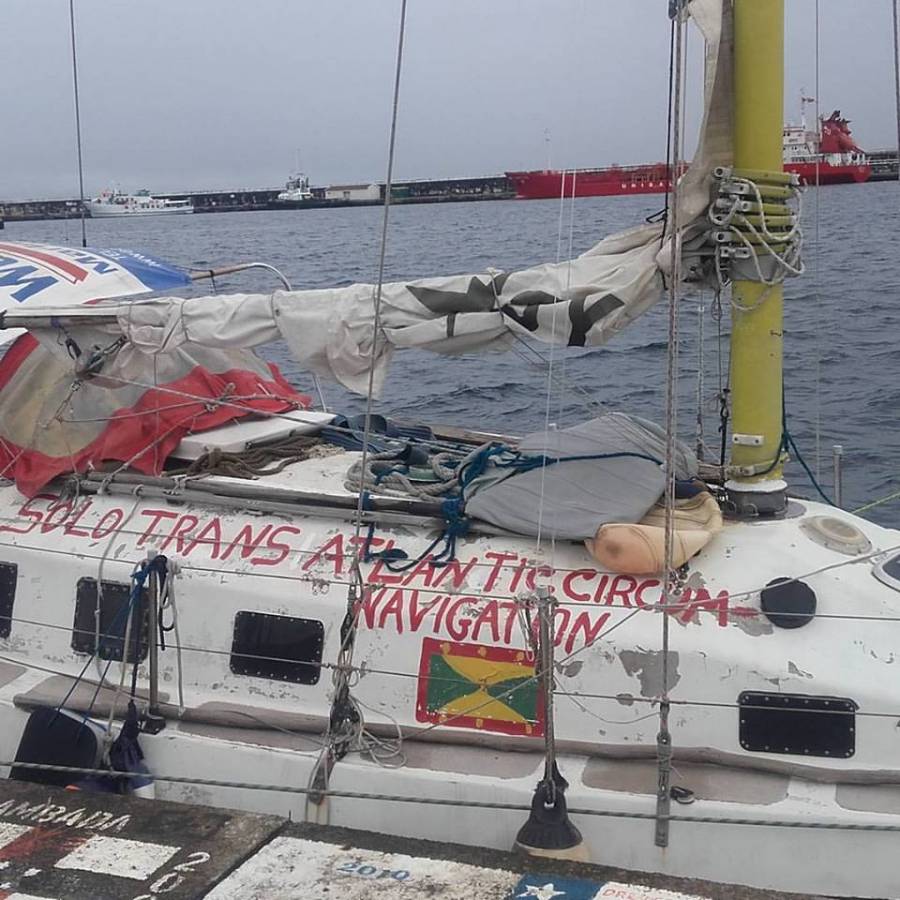 Mark updated NOW Grenada via email that he was sourcing funding to continue his journey and had set up an online crowdfunding campaign to raise approximately £10,000 for repair work to his vessel.
Since 2016 Mark has not raised any more funds and survived by the generosity of family and individuals at Grenadian events in the UK. Although disappointed, he believes that one day he will realise his dreams. "I was able to establish links and network with people from around the globe with the hope that I can again make another attempt at my solo journey."
"In 2016 I have made great strides in many ways. I don't have any regrets about anything because I was able to achieve a lot. I am here at the Faial Horta in the Azores, and I am trying to put the boat back together and get it ready to sail back to Grenada. That in itself is another historical event since it is my first time sailing down, so it is another achievement I am heading for again."
Mark was born in Grenada on 10 April 1970, and grow up in Belmont, St George. His love for fishing began at age 6 and between 1988 and 1992 he worked in the yachting sector repairing boats. He is an 'old boy' of Wesley College Secondary School.
In February 2017, Mark received the Camerhogne Award from government for his sailing achievements.
Plans are in motion to leave Portugal in March to return to Grenada, and he is expecting to arrive safely on the island sometime in April. Mark said he would continue to network to source funding for his expedition which when completed, will stand as a hallmark of his career.
NOW Grenada
is not responsible for the opinions, statements or media content presented by contributors. In case of abuse,
click here to report
.