Grenada has many hidden gems — that friendly B&B in that exquisite location, that interesting bar with those delicious cocktails. Add to the list, events catering team, Goddard Catering Grenada. Since their launch in 2010, Goddard Catering Grenada has gone from strength-to-strength with those in the know consistently showering them with compliments for the tastiness of their food, the uniqueness of their service, their great customer service and the creativity of their décor.
Goddard Catering Grenada provides bespoke event catering for both corporate and private customers. Delivered by a first-class catering team events include, but are not limited to, corporate events, weddings, award shows, birthdays, anniversaries as well as themed events for Carnival, Halloween, Christmas, Mother's Day and Valentine's.
The request to cater for local customers came after Goddard Catering Grenada — which has been providing food for international airlines for the best part of 25 years — acted as the official caterer for the 2007 Cricket World Cup. Customers were impressed with their tasty food, their professionalism and their fantastic customer service and the word quickly spread.  It was not long before requests to cater for a selection of other local events came flooding in and the new arm of the business was born.
Management had a simple philosophy in mind when quietly launching Goddard Catering Grenada as explained by Events Manager, Stacy Simon. "We knew that if we applied the same principles to local catering, as we do to our airlines, we would eventually be the best event caterer on the island.  We have an excellent handpicked team with specialised skills and a wealth of experience working with both simple and complex events. Since our launch we have received nothing but positive feedback from our customers and we continue to polish and perfect our service."
"We are now positioned and keen for the rest of Grenada to know that Goddard Catering Grenada are here and ready to cater for all events, both large and small, and that we are a credible alternative to the status quo. What makes us unique is we have access to international chefs, from any one of our 27 locations across the Caribbean and Latin America, a major draw for high-end events.  We also provide a unique waiter and waitress service, automatically included with each event. Even with our buffet service patrons have a choice to use the buffet or to remain seated and be served. I don't believe you will find that same service anywhere else in Grenada."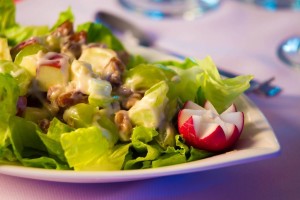 "More importantly our food tastes good, looks good, is delivered in premium condition and meets international food safety standards. We cherry pick the freshest and highest quality ingredients and actively support local growers and producers that engage in organic and sustainable agricultural practices. We are also proud to announce that we have refined and improved our décor collection in order to provide customers with an ambiance to compliment the appetizing food and the first class and timely service that we are known to deliver."
To book a private or corporate event with Goddard Catering Grenada please call: (473) 444 2896. For further information on event themes, selection of foods and future events visit and 'like' their Facebook: Goddard Catering Grenada.
NOW Grenada
is not responsible for the opinions, statements or media content presented by contributors. In case of abuse,
click here to report
.